The price of cancelling air tickets has almost doubled in the past one year, putting customers at a larger risk of losing money for early bookings.
A low-cost carrier SpiceJet on Wednesday became the latest airline to raise its cancellation charges. The airline company on Wednesday increased its fee to Rs 3,000 for domestic flights and Rs 3,500 for international bookings, which was Rs 2,205 and Rs 2,500 respectively until Tuesday, the Times of India reported.
Earlier in January 2016, SpiceJet ticket cancellation fee was only Rs 1,800. Now only GoAir has the lowest cancellation fee at Rs 2,225.
Further, if a ticket has been bought from an online travel portal then the customer besides paying the big cancellation fee will also have to pay to the portal that will charge its own cancellation fee. This often leaves the traveller with a very little refund or no refund at all.
However, despite such high cancellation charges and the inconvenience caused to the customers, Indian airlines sector maintained double-digit traffic growth for the 36th consecutive month as demand rose 16 percent in August, according to a global report released by the International Air Transport Association (IATA), last month.
Further, India is expected to become the third largest aviation market by 2025 surpassing the United Kingdom, and is expected to have 478 million air passengers in 2036.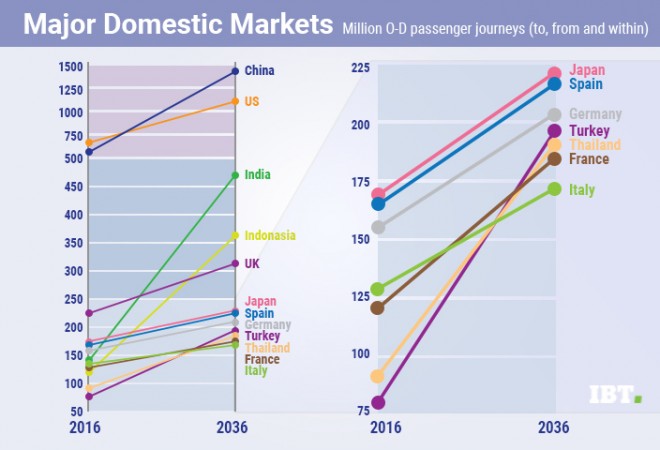 Indian airlines have more than 800 planes on order, and by 2021 it will add about 350-400 aircraft.
However, in India customers get no incentives to book early, therefore, the country continues to be a late-booking market. In contrast, the airline companies in the West have set clear perks for booking early. Now, if the cancellation charges keep rising at this rate, it could well suggest that the demand could only plunge in the future.