YSR Congress party president YS Jaganmohan Reddy has triggered a political controversy after he said that if Telugu Desam Party president and Andhra Pradesh chief minister N Chandrababu Naidu was shot dead in public for cheating people, there would be nothing wrong with it.
AP CM N Chandrababu Naidu, Venkatesh, Rana Daggubati to attend Capital Cinemas inauguration
"The chief minister is known for his duplicity, double-dealing and treachery. And now, he is coming before you to seek votes again. There is nothing wrong if people like Naidu are gunned down on streets in public glare," Reddy said.
"He is not a mukhyamantri (chief minister) but a mukhyakantri (chief looter)," said Reddy while alleging Naidu of maintaining double standards and making false promises," he added.
Reddy made the statements about Naidu attempting to seek sympathy votes at the SPG Grounds at Nandyal town in Kurnool district on Thursday evening.
Political blame game
The statements which have come ahead of the Nandyal by-elections on August 23 has irked the ruling party in Andhra Pradesh. TDP leader, Mallela Rajshekharhas, also filed a police complaint against Reddy.
According to Rajshekhar, Reddy made these comments as he is scared of losing in the elections.
"It's not right to say shoot CM on road. Nandyal is a very sensitive place and clashes can happen. So I have filed this complaint to SP so that he takes action," said Rajshekhar.
TDP workers have also burnt effigies of the YSR Congress chief.
Varla Ramaiah, TDP leader has also criticised the incident. "Condemn it, he is frustrated," said Ramaiah.
Another TDP leader CM Ramesh has also condemned Reddy.
More accusations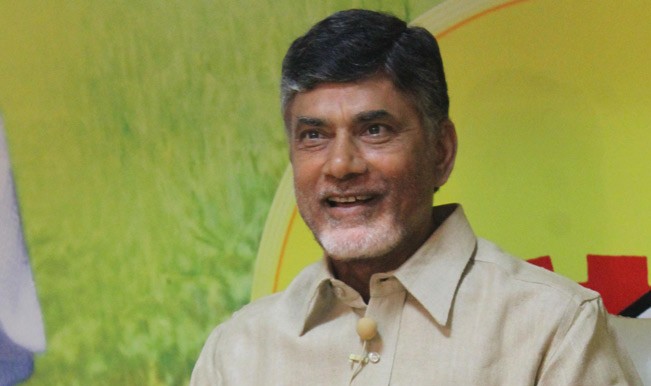 According to a Hindustan Times report, Reddy has also alleged Naidu of amassing over Rs 3.5 lakh crore through land pooling scams in Amaravati and illegal sand mining.
He has also accused the TDP president of luring 21 YSR Congress party MLAs into his party by offering them posts and cash.