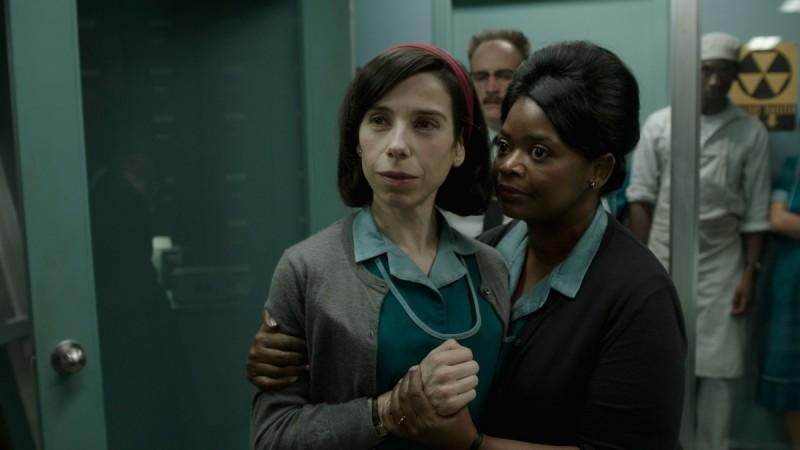 From Romeo-Juliet to Heer-Ranjha, we have seen love in many forms. Movies, books and plays have said it all and yet not enough. Are there different ways to love or unusual ways to propose? The answer is yes. You need to know love beyond the classic love triangle and deeper than 'the fancy wedding'. Dive into the depths of love with these unusual love stories that you must watch.
The Shape of Water
An Oscar winning tale of an unusual bond between Elisa- the mute and lonely service woman and the humanoid amphibian who is held in captivity. Elisa discovers that the amphibian is supposed to be used as a pawn in the space race with Russia. The story brings to us the struggles of Elisa and her friends in setting amphibian free and their growing bond. Elisa once fills up her entire washroom and makes love to the creature. Enjoy this beautiful story and hold on till the end for a jaw-dropping ending.
La Femme Et Le TGV
A touching story of a lonely woman who waves the flag everyday for an intercity train. One fine day she finds that the train's conductor has left a letter for her. Her lonely life is turned upside down as she begins to actively participate in exchanging letters and sharing poetries in admiration.
The fairytale is cut short when the train's route is rerouted but Elise - the protagonist prompts a daring escape from her comfort zone and sets out on a journey to find the train conductor. Watch La Femme Et Le TGV, premiering on Indian television this month on Star Movies Select HD.
Eternal Sunshine of a Spotless Mind
To what extent will you go to forget your love? May be you would delete their texts or erase their number but this couple crossed all boundaries, they erased memories of each other. Released in 2004, this film still shines on the charts because of its unusual storyline. In spite of trying their best to push each other away from their life, they gravitate back but this time totally unaware of their past. Watch this movie and cherish this cult unusual love story.
The Japanese Wife
Can love triumph just with words? Find out with this unique tale based on a literary adaptation by Aparna Sen. An Indian Bengali man and a Japanese woman who become pen-pal friends and soon their bond turns strong. They even exchange wedding vows and remain loyal to their words and marriage. Inspite of never meeting each other they maintain the sanctity of their marriage, sounds impossible in the fast moving world, doesn't it?
Once
A musical based on an intermingling journey of self-discovery of two individuals but the beauty of the story is that they don't end up together. Yes, you read it right. Not all love stories have a beautiful ending but the journey is beautiful enough to stay with you forever. Once is a story of a struggling musician and a girl who helps him release his album and they discover love through music.