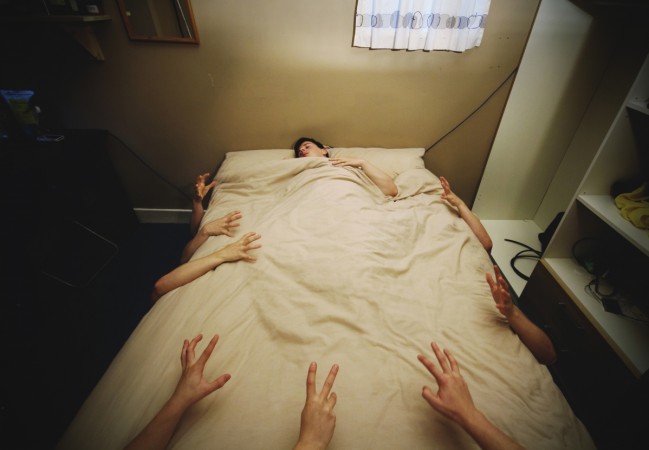 Ganapathy's 18-year-old son Rajendra Prasad suffered from abrupt convulsions on May 2 after which he was admitted to the government hospital in Madurai. Prasad, however, lost the battle of life while waiting for the doctors to treat him. Not a single worker/doctor offered to help Ganpathy even though his son was sprouting blood and suffering from seizures.
The doctors kept telling Ganapathy to get the admission slip first so that they can start the treatment. A hospital worker earlier took the admission slip from Ganapathy and also demanded Rs. 300 bribe from him to move the stretcher to the emergency ward. The father refused to pay the bribe to the worker who took the admission slip.
The helpless father ran from pillar to post to get the admission slip but could not, India Today reported.
"When I approached the ward doctor to help my son who was spouting blood from his mouth, he said that it's only blood and asked me to wipe it myself," Ganapathy was quoted as saying by India Today.
At that point, he began looking for the worker who took his admission slip, but could not locate him. He sought the help of police and finally another hospital worker offered help. But it was too late.
"I roamed the corridors blindly in search of that worker who had my son's admission slip. I really did not have money and for that I lost my son", Ganapathy said.
His sordid tale did not end there. The hospital employees even demanded bribe from Ganpathy for giving his son's body back.
After Prasad's body was taken to morgue, Ganapathy had to pay Rs. 100 first for mortuary gate pass.
A woman employee asked for Rs. 200 to take the body to stretcher. A teary-eyed father said that he has only Rs. 80, and after that the woman helped. Even the ambulance driver demanded Rs. 500 to take the body to the cremation ground.
Ganapathy's heart-wrenching tale has snowballed into a political controversy with opposition party DMK demanding strict action against the hospital authorities, according to NewsX report.
The Tamil Nadu government has, meanwhile, suspended two staff workers of the hospital. However, no action has been taken against the hospital doctors and management yet.