McDonald's India Pvt. Ltd, the Indian subsidiary of the US fast food chain, has made quite some news this year and it looks like the brand aims to end 2017 on a similar note. On Monday, December 25, about 84 McDonald's outlets were shut down in East India and several outlets in the North may also face closure due to a supply crunch.
The supply issue cropped up after Connaught Plaza Restaurant Pvt. Ltd (CPRL), a 50:50 joint venture between franchise partner Vikram Bakshi and McDonald's, failed to make payment to the supply chain partner Radhakrishna Foodland.
"We are now having to airlift supplies and more outlets are likely to get affected over the next few days," Bakshi told the Times of India. "Radhakrishna Foodland has abruptly ended their services and the timing is a suspect because this is the peak season."
Bakshi also revealed that CPRL was discussing the issue with its supplier and the due amount of Rs 2 crore wasn't a part of its monthly payments. "They are holding back around Rs 10 crore of my stocks," he said. "I was ready to pay Rs 50 lakh up front to resume dialogue."
While the closure of the McDonald's outlets may have come as a rude shock to its patrons, Raju Shete, promoter of Radhakrishna Foodland, told TOI that this wasn't a sudden decision and the move was being discussed for a while now. He also revealed that Radhakrishna Foodland had written to CPRL thrice and that the supplier had not been receiving the monthly payments either.
Shete also explained that the volume of the company's orders had reduced since it closed down several outlets earlier this year, which in turn increased the cost to the logistics partner. "As for the stocks that are lying with us, most of it has passed the expiry date because CPRL was not picking them up due to poor sales," he added.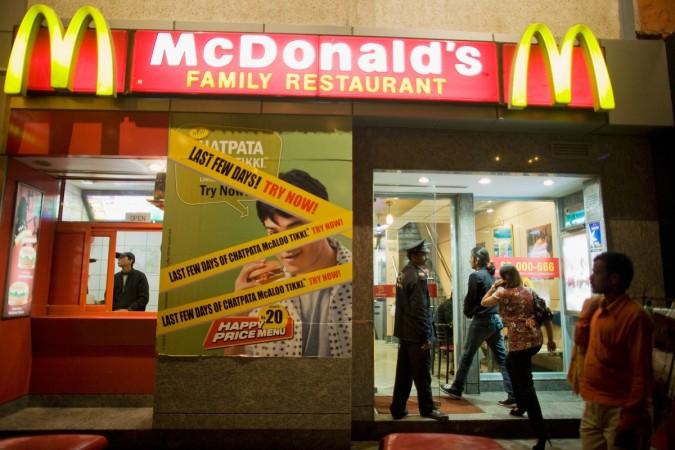 At the end of June 2017, McDonald's had shuttered about 43 restaurants in Delhi. This move too was said to be due to the issues between McDonald's and CPRL, and both Bakshi, as well as McDonald's India, had claimed that the closure was "temporary." "It's unfortunate, but operation of 43 restaurants operated by CPRL has been temporarily suspended," Bakshi had then told the Economic Times.
Post this "temporary" closure, McDonald's India Pvt. Ltd terminated its agreement with CPRL for 169 fast-food outlets in the north and east India. Additionally, the fast-food chain has also said that the outlets will now not be permitted to use its brand name for any operations.
"Today, we have issued the CPRL board a notice of termination of the franchise agreement between McDonald's India Pvt Ltd and CPRL for 169 McDonald's restaurants operated by CPRL in north and east India," the Press Trust of India quoted the fast-food chain as saying in a statement. The chain had also said that it now plans to look for a suitable licensee in these regions.