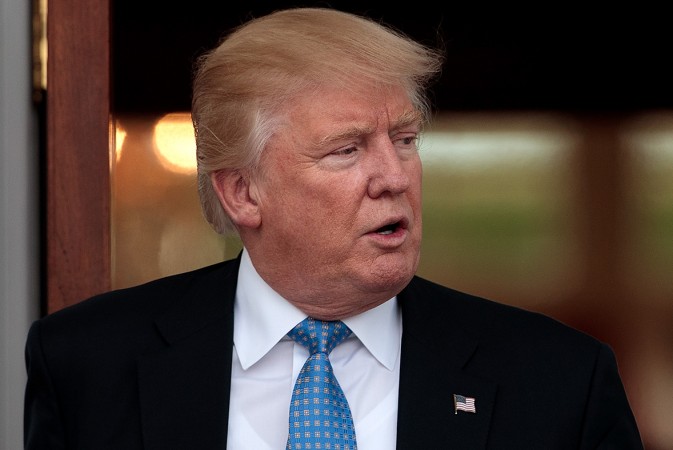 United States President-elect Donald Trump on Monday invited television news executives for a private meeting at the Trump Tower in an attempt to reset the ongoing dynamics between the billionaire and TV media.
The media also met the President-elect amid increasing fear in the circle of Trump not accepting the presidential media coverage norms like travelling with a press unit. The details of the meeting were not revealed as Trump's senior adviser Conway called it a "reset" meeting and said it was "off the record".
"It was very cordial, very productive, very congenial. It was also very candid and very honest. From my own perspective, it's great to hit the reset button. It was a long, hard-fought campaign," Conway told reporters in the Trump Tower lobby.
Among the attendees of the meeting were honchos of the top five news networks including CNN president Jeff Zucker, NBC News president Deborah Turness, MSNBC president Phil Griffin, Fox News presidents Jack Abernethy and Bill Shine, and Fox News executive vice presidents Jay Wallace and Suzanne Scott.
The anchors and hosts who were spotted entering the building included Wolf Blitzer and Erin Burnett of CNN, Lester Holt and Chuck Todd of NBC, George Stephanopoulos, David Muir and Martha Raddatz of ABC, and John Dickerson, Gayle King, Norah O'Donnell and Charlie Rose of CBS.
According to the Washington Post, the President-elect criticised the coverage of him by the TV channels. Trump told the TV executives while sitting on a conference table that the media did not provide a fair and accurate coverage of Trump to their viewers. He also told the media personnel that they failed to recognise his appeal and did not understand him.
Reports state that trump was particularly critical of the news coverage of CNN and was "dismissive" towards the heads of the news organisations present at the meeting. Conway said that the representatives of the New York Times are also scheduled to meet Trump on Tuesday for similar discussions.
.