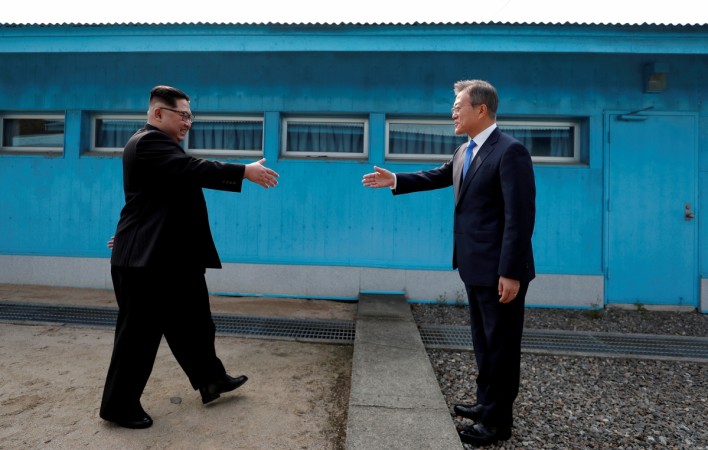 North and South Korea launched high-level talks on Monday to discuss the date and venue for the third summit between South Korean President Moon Jae-in and top North Korean leader Kim Jong-un.
The talks started at 10 am in Tongilgak in the border village of Panmunjom, according to the joint press corps report.
Moon and Kim met in Panmunjom on April 27 for the first time, agreeing to hold another summit in Pyongyang in the fall. They met again on May 26.
The Moon-Kim summit in April was historical as it broke a long spell of hostility between the two sides after the last summit in 2007 in Pyongyang.