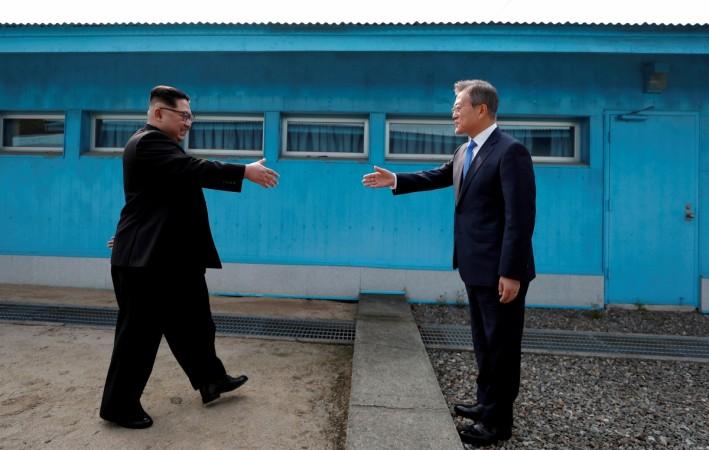 North Korea's leader Kim Jong-un expressed his "unshakeable will" to meet with the US President during the surprise summit he held Saturday with the South Korean President, media reports said on Sunday.
Kim conveyed this position to South Korean President Moon Jae-in, with whom he also agreed to hold another high-level inter-Korean meeting on June 1, during the unannounced summit they held in Panmunjom, on the militarized border between the two countries, Efe reported.
The North Korean Marshal "thanked Moon Jae-in for his great efforts" to support the summit scheduled between Washington and Pyongyang on June 12 in Singapore and expressed his "unshakable will on these historic talks".
"They shared the opinion that they would meet frequently in the future to make dialogue brisk and pool wisdom and efforts, expressing their stand to make joint efforts for the denuclearization of the Korean peninsula," media reports said.
Pyongyang thus reported on the content of the unexpected meeting between the leaders of the two Koreas on Saturday, which was only made public at the end of the meeting when the South Korean presidential office announced it in a statement.
Kim and Moon had their first summit on April 27, when they signed the Panmunjom Declaration, committing themselves to work for the "total denuclearization" of the Korean peninsula.
At their new meeting on Saturday, the two leaders agreed to hold more high-level talks on June 1 and to continue to accelerate their dialogue in several areas, including military cooperation or the implementation of other points agreed in Panmunjom.