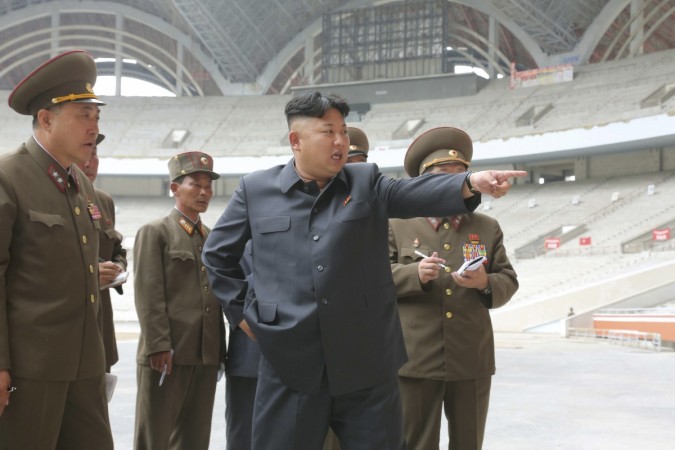 After sending out a stern warning to the United States for chastising it over its human rights issues, North Korea has now lashed out at its arch rival, South Korea, threatening it with 'merciless punishment' for its 'anti-DPRK campaign' .
North Korea's human rights abuses have been under the scanner following a shocking UN report released earlier this year, and the United Nations General Assembly last week voted in favour of referring the communist nation to the International Criminal Court.
A UN report in February revealed rampant human rights abuses in North Korea, including Nazi-era like killings.
After the United States referred to life in the communist state as a 'living nightmare', the Kim Jong-un regime accused it of planning to invade the country under the 'guise' of human rights abuses, and vowed to increase their nuclear power.
Now, a spokesman for the Committee for the Peaceful Reunification of Korea (CPRK) has threatened South Korea after accusing it of taking the "lead in the anti-DPRK human rights farce" , and even accused it of hiding its own human rights violations.
"Lurking behind the move is the Park Geun Hye group's intention to cover up the poor human rights record in South Korea that turned into the worst tundra of human rights due to the hideous fascist rule and unpopular rule, and divert elsewhere the public attention and thus tide over the serious political crisis," the statement, released on state news agency KCNA on Thursday, said.
The committee called the accusations against the regime of human rights abuses a 'declaration of war' by US and other forces, and threatened to first target the South, which it refers to in its media as a 'puppet'.
"Our merciless and just punishment will be meted out first to the puppet group of traitors who are obsessed with escalating confrontation with the fellow countrymen while acting as the stooge of the U.S," it said.
North Korea also warned that the South will pay a 'high price'.
"The puppet group which challenged the dignity and social system of the DPRK through the hideous anti-DPRK 'human rights' racket will be forced to experience a high price for its crimes," the statement said.