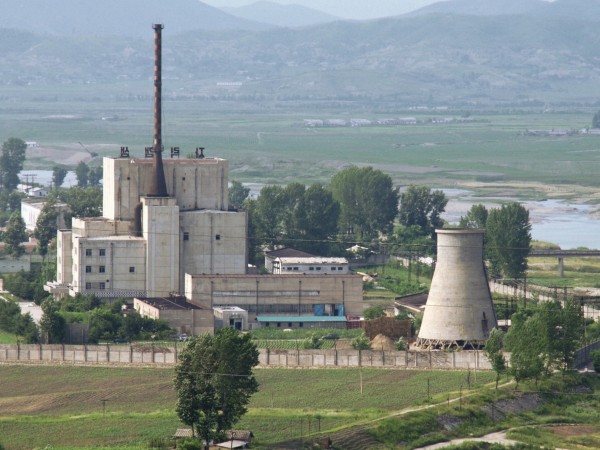 North Korea has restarted a plutonium production reactor and could recover spent fuels in weeks or months, United States Director of National Intelligence James Clapper said on Tuesday.
Pyongyang had in 2013 announced its plans to restart nuclear facilities, including the uranium enrichment facility at Yongbyon Nuclear Scientific Research Center, and its graphite-moderated plutonium production reactor that was shut down in 2007, The Associated Press quoted Clapper as saying.
"We assess that North Korea has followed through on its announcement by expanding its Yongbyon enrichment facility and restarting the plutonium production reactor," the US intelligence chief told the Senate Armed Services Committee while giving intelligence agencies' annual assessment of the top dangers that the US faces.
"We further assess that North Korea has been operating the reactor long enough so that it could begin to recover plutonium from the reactor's spent fuel within a matter of weeks to months," he added.
This revelation comes at a time when the international community has been pushing the United Nations Security Council to impose further sanctions on Pyongyang for the Jan. 6 nuclear test and for launching a long-range rocket earlier this week, despite warnings.
The US, Japan and South Korea saw the Feb. 7 rocket launch as a covert test of inter-continental ballistic missile technology North Korea is banned from using under various United Nations sanctions.
North Korea has conducted several nuclear tests in the past — one in October 2006, another in May 2009 and the last one in February 2013 — following which the UN imposed several sanctions on the country for violations of nuclear and missile proliferation agreements.