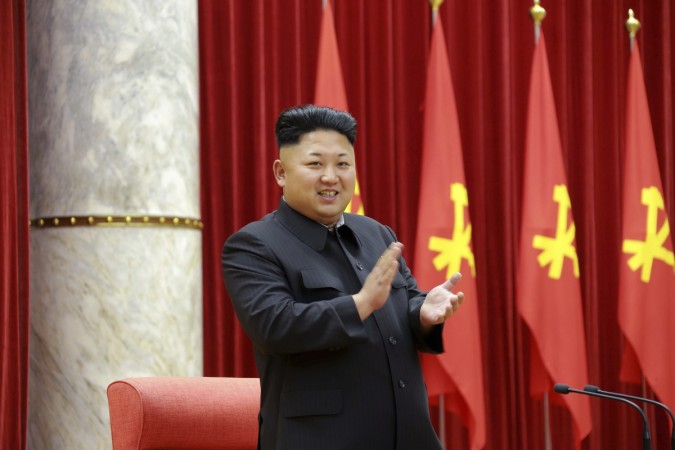 Update: 1:29 pm IST: Japan will be ready to destroy any missile sent to it by North Korea, reports said on Friday.
Defence Minister Gen Nakatani ordered Japan's military to be prepared to destroy North Korean missiles threatening Japan.
Earlier on Friday, the US had confirmed that North Korea was preparing to launch a satellite or a space vehicle.
"We are taking all possible measures to respond (to a missile launch) by collecting information and coordinating with countries concerned," a Japanese Defence Ministry spokesperson told Channel News Asia.
Original Story: North Korea is preparing for a rocket launch of some form in the coming week, a US defence official said on Thursday.
Earlier, Japan's Kyodo News Agency had cited a Japanese official as saying North Korea was preparing to launch a long-range ballistic missile, but the US had chalked the increased activity at the Sohae Satellite Launching Station to preparation for a rocket launch in "early stages", according to analysts at the US-Korea Institute at Johns Hopkins University.
"The indications are that they are preparing for some kind of launch," a US official told AFP on condition of anonymity.
"Could be for a satellite or a space vehicle — there are a lot of guesses. North Korea does this periodically — they move things back and forth," the official added.
"Our concern is when they do a space launch, it happens to be the same components that can be used in an ICBM (inter-continental ballistic missile)," another US official told AFP.
The US and Japan monitor the reclusive country from satellites regularly, revealing that the main launch site at the Sohae satellite facility has been covered, as is the country's pre-launch practice.
Reports claim the country has been upgrading the Sohae facility for long-range missile launches with heavier payloads, but experts say North Korea still doesn't have the technology to build missiles that could reach the US.
North Korea on 6 January conducted a nuclear test, earning the ire of global community. The country has been flouting sanctions prohibiting it from testing missiles. Global leaders are still discussing the punitive measures to be levied in the form of sanctions on the Asian country for the 6 January nuclear test.
North Korea had claimed to have tested a Hydrogen bomb, but experts dismissed the claim saying the yield was not enough for an H-bomb.
A US official was, however, quoted as saying by CNN that it is possible North Korea used components of an H-bomb for the nuclear test.