More than 200 people are believed to have been killed in North Korea last month after an underground tunnel at the country's nuclear test site collapsed, reported Japanese television Asahi citing sources from North Korea.
According to the report, the disaster took place on September 10 after the Punggye-ri nuclear testing site tunnel collapsed, killing about 100 people. At least another 100 people were believed to be killed due to further collapse during the rescue operation, taking the toll to about 200.
Also read: North Korea steals South Korean warships blueprints; Components of Pyongyang's missile sourced to West
The Kim Jong Un administration hasn't released any statement on the disaster so far but an official from the country reportedly told South Korea's Yonhap news agency that an underground tunnel collapsed while the construction was on.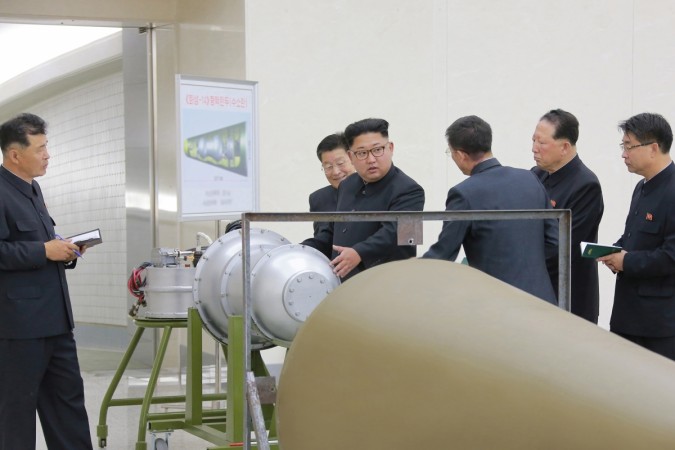 It is speculated that the unfortunate incident could have been triggered by the country's sixth nuclear test conducted on September 3, as it has destabilised the testing site. Experts believed that it could be a hydrogen bomb and 10 times more powerful than the first atomic bombs dropped on Japan in the World War II.
The nuclear test on September 3 caused two tremors in the Punggye-ri nuclear test site region. A 6.3 magnitude tremor hit the site before another earthquake struck a few minutes later, according to the United States Geological Survey (USGS).
An earthquake measuring 3.1 in magnitude was also recorded at the site on September 23, indicating that the nuclear tests have weakened the rocks in the region.