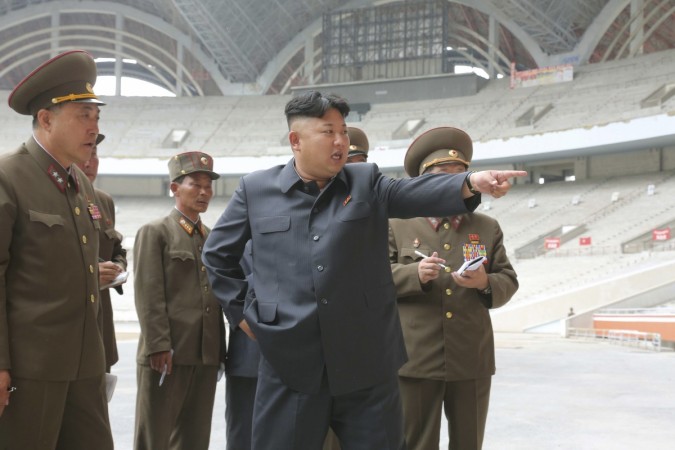 North Korea reportedly conducted a firing drill Saturday and artillery shots were heard in some parts of South Korea. Artillery shells, however, did not cross the maritime border between the rival countries in the Yellow Sea.
South Korea's military said North Korea fired artillery shots "several times" at about 7:20 a.m. local time, Yonhap news agency reports. The firing caused panic among locals in the South Korean island of Baengnyeong, according to Reuters.
Seoul sees this as the latest provocation from the Kim Jong-un regime in recent weeks. Earlier this month, a North Korean patrol boat had crossed the maritime border and entered South Korean waters, following which the South's military fired warning shots.
However, the bigger concerns for South Korea have been the claims by the North of having carried out a hydrogen bomb testing in January, and a recent rocket launch this month to put a satellite in space, which Seoul and the United States believe was to test its ballistic missile capabilities.
South Korea shut down an inter-Korean industrial zone in the North Korean city of Kaesong this month.
Earlier this week, Seoul's intelligence agency reportedly warned that Kim Jong-un had instructed the military to prepare for terror attacks on South Korea.
The two nations have been in a state of war as the Korean War of 1950-53 had ended with an armistice and not a peace treaty.