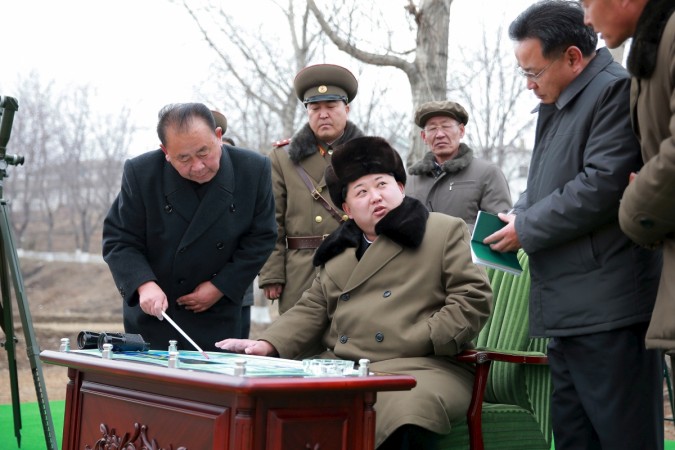 North Korea does not seem to be deterred by the recent show of force by the navies of the US and South Korea in the Sea of Japan. Far from being intimidated, North Korea is emboldened enough to claim that it has completed the "study, the development of nuclear weapons," Russian news agency RIA Novosti reported.
"This is an expression of confidence in the fact that the country has basically completed the study, the development of nuclear weapons," the North Korean embassy in Russia said in a statement.
The fifth and the latest nuclear test conducted by North Korea was supposed to be one of the most powerful test.
Further, North Korea has warned the US that it will continue its nuclear forces build-up to protect its dignity and right to exist, while citing increasing threat from the North American country.
Nevertheless, North Korea's continued pursuance of the nuclear programme has been a deep concern for the international community. The UN Security Council resolution in March 2016 had tried to curb Pyongyang's activity by bringing in more sanctions.