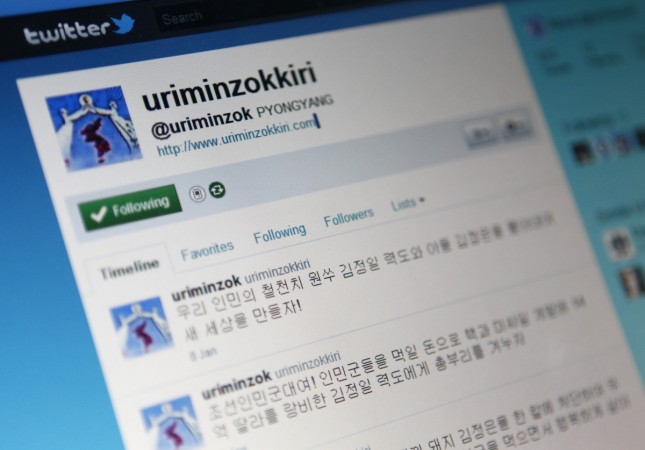 North Korea has started blocking certain social media platforms along with websites of South Korea and the United States to prevent dissemination of online information inside or outside the country, Associated Press reported Friday.
The ministry of posts and telecommunications posted the announcement containing instructions to block Facebook, YouTube, Twitter, Voice of America and South Korean media sites on the North's main wireless telecommunications provider Koryolink and other internet service providers.
Pyongyang has also blocked access to gambling and sex and adult websites. According to AP, access to Facebook and Twitter were informally banned for months now. However, the ban on these sites is "for a certain period of time."
The Asian country has recently received ample media attention, mainly after the Jan. 7 nuclear test and for the sanctions slapped on it by the United Nations and the United States for violations of certain UN resolutions against its (North Korea) nuclear programme.
However, North Koreans having internet connection will not have access to information posted on websites outside their country. The foreign nationals living in North Korea will also be unable to share information online with people across the world.
A very small section of the country has access to internet and they can view only a sealed-off, government-sanctioned intranet, according to AP.
Those found in violation of the orders will face punishment, the announcement reportedly said. However, there was no mention about the type of punishment.
This is not the first time Pyongyang has put restrictions on social media platforms. North Koreans were unable to access photo-sharing app Instagram last June. However, the app is functioning without restrictions now.