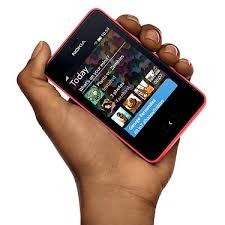 Nokia India has launched a new campaign on the streets of the busiest city of India, Mumbai. Nokia will paint the zebra crossings of Mumbai into the colors of its Asha 501.
The campaign #colorisin is to give a fresh look to the age-old black and white stripes. It was launched on Sunday in collaboration with the Government of Maharashtra.
Nokia India began the campaign specifically for Mumbai at the moment. The Finnish-based company hopes to imitate the campaign in other metro cities of the country as well. Nokia released a promo video of the campaign #colorisin yesterday at a press conference.

Nokia first unveiled the Asha 501 in May with a price tag of just ₹5,300. The phone is available in bright red, bright green, cyan, yellow, white and black colour variants.
Nokia Asha 501 sports a 3-inch QVGA display and packs a 3.2-megapixel rear camera. It supports 2G along with WIFI, but does not hold support for 3G. It features a removable mono body and comes with a single back button on the middle. The smartphone, measuring 99.2 x 58 x 12.1mm and weighing 98g, comes in EasySwap dual-SIM and single variants.
Asha 501 comes with pre-installed social media apps such as Facebook, Foursquare, Linkedin, Twitter and Youtube.
"The new Nokia Asha 501 raises the bar for what is possible in affordable smartphone design and optimization," executive vice president, Nokia Timo Toikkanen had said at the launch. "The synergy between the physical design and the engine that is the new Asha platform has created a smartphone with both style and substance at a great price."