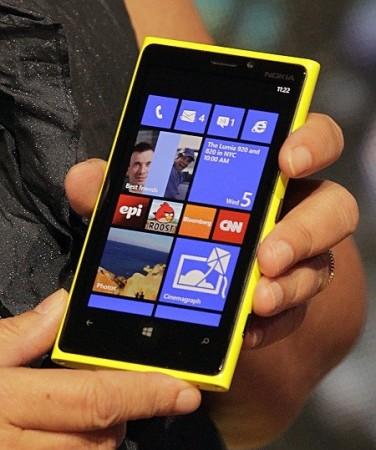 Finnish mobile company's flagship phone - Nokia Lumia 920 - reportedly skips support for 4G network in India.
According to the company's India website, device is expected to work on nine Long Term Evolution (LTE) bands across the country. Unfortunately, the device will not support the 2300MHz bandwidth, which it requires to run on 4G network in India. Lumia 920 will support LTE 2100 Mhz and 2600 Mhz bands, claims Nokia. The list on the website is confirmed by the company through Notebook Grail tweets. So, this actually hints that the upcoming Nokia smartphone would not be capable of using the LTE networks across a few cities like Pune, Kolkata and Bengaluru.
However, the device will support more bands than Apple iPhone 5. Currently, CDMA iPhone 5 supports only five bands in the country. Besides this, the Nokia Lumia 920 also has the advantage of being a pentaband WCDMA device while Apple iPhone 5 is a quadband.
Nokia Lumia 920 debuted at the Nokia World 2012 in NewYork, and is expected to launch in Jan. 2013 in India. The smartphone sports 4.5-inch IPS display, and is powered by 1.5GHz Qualcomm SoC (MSM8960) processor. It packs a PureView camera, which according to the company adjusts to the movements of the user.
The company is yet to reveal the price of Nokia Lumia 920 for the Indian market. However, going by the speculations; it is likely to be priced in the range of Rs. 35,000 to Rs. 40,000.
"Nokia is still tight lipped about the pricing, but we'd guess it would be anything between Rs 35,000 to Rs 40,000. The device is built like a tank and the finish and choice of materials easily rivals the top dogs like the One X and even the iPhone 5," writes Tech2's Roydon Cerejo, hinting that the price of the phone is still uncertain.