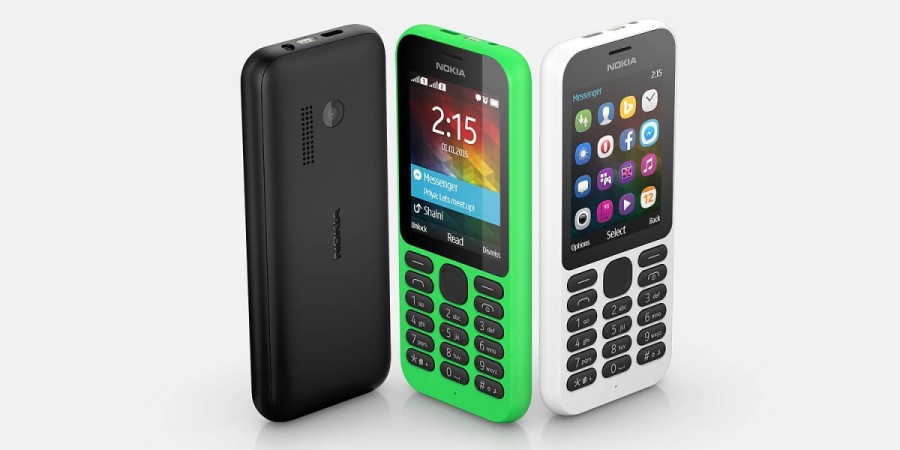 In India, budget phones make a good bargain. And when tech companies add extra features to such phones that sell at low prices, it's icing on the cake. Taking advantage of the rising demand, Microsoft launched a new budget phone that is sure to catch an eye.
Nokia 215 Dual SIM, the latest in Nokia's range of inexpensive feature phones, is available for Indian buyers for just ₹2,149 and packs some great features like Internet browsing, dual SIM and more.
Nokia 215 Dual SIM was originally launched in January alongside the single SIM variant but the availability of the handset was unknown at the time. The handset is now listed on Microsoft's official online store.
As for the features, Nokia 215 Dual SIM is capable of Internet browsing through Opera Mini browser and Bing Search, making it the cheapest internet-ready feature phone in the market. It has Nokia's signature torchlight and includes FM radio. Nokia has also packed social networking services like Facebook, Twitter, Messenger and MSN Weather to enhance internet-connected experience.
The technical specifications of the handset include a 2.4-inch QVGA 240x320 pixel display, 8MB RAM, storage up to 32GB via microSD card, Series 30 Plus OS, 0.3MP rear camera and a 1,100mAh battery. The removable battery in the Nokia 215 Dual SIM promises up to 21 days of standby and up to 20 hours of talk time on 2G networks.
Nokia 215 Dual SIM comes in three color options, Black, White and Green.
The handset's availability follows Microsoft's attractive guaranteed cash back offer on high-end Lumia 930 and Lumia 830 smartphones as part of Holi celebrations in India. The offer is valid for a limited time. After the discount, the Lumia 930 costs ₹31,600 and the Lumia 830 can be grabbed for ₹21,800.