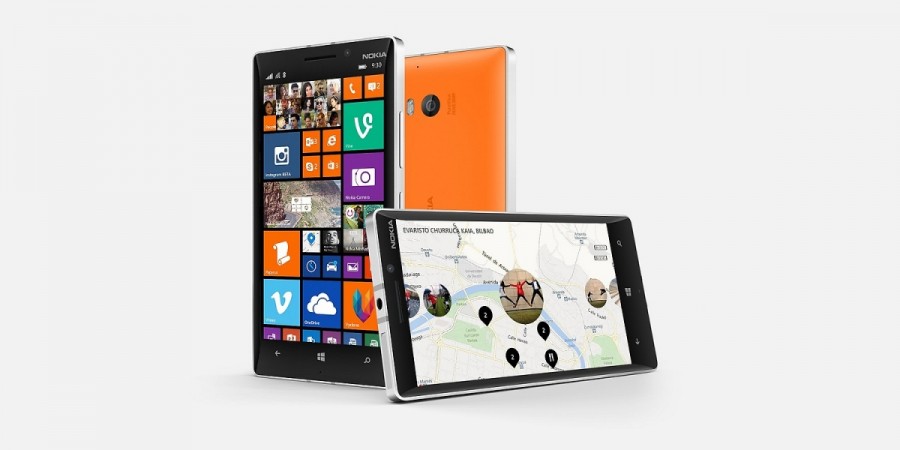 Microsoft is making an irresistible offer on its high-end smartphone range to attract Indian shoppers during the Holi festivities. The software giant is giving generous cash-back of ₹7,000 on the purchase of its premium Lumia 930 and Lumia 830 smartphones. There are no strings attached to this offer that will turn off the customers.
Starting 20 February, buyers can directly walk into a retail store to avail the cash-back offer on the Lumia smartphones. During the promotion, the Lumia 930 will sell for ₹31,600 while the slightly lower-end model, the Lumia 830, will retail for ₹21,800. But the company hasn't revealed if the offer is exclusively available through official Microsoft stores or any retail shop across India, NDTV reports.
Microsoft launched the Lumia 930 and Lumia 830 in October last year, making it one of the most recent entries in the smartphone portfolio. The high-end smartphone, the Lumia 930 features a 5-inch Full HD display with a metal frame to give it a premium look and feel. It is powered by a 2.2GHz quad-core Snapdragon 800 processor, 2GB RAM and 32GB internal storage. The camera is as usual the focus of this Lumia model, which is fitted with a 20-megapixel Carl Zeiss lens on the back and there's a 1.2mp front shooter.
As for the Lumia 830, it has the same screen size measuring 5 inches diagonally, but features only 720p HD resolution. It is powered by a 1.2GHz quad-core Snapdragon 400 processor with 1GB RAM and 8GB internal space. Unlike the high-end model, the Lumia 830 has room for microSD card that can support up to 128GB external storage. The handset features the same Carl Zeiss camera but with 10-megapixels on the rear side and a 0.09mp front snapper.
Both Lumia smartphones are powered by Windows Phone 8.1.