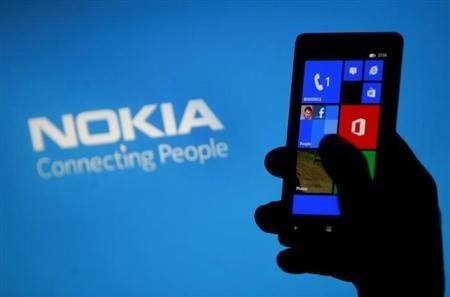 Finnish mobile handset manufacturer Nokia is in a dispute with the Indian tax authorities over a tax bill of ₹2080 crore. The Finance Ministry's income tax department claims that Nokia has evaded taxes on software downloaded on the mobile handsets manufactured in Nokia's Sriperumbudur facility. However, Nokia has denied these claims.
Nokia said that tax authorities had frozen all their Indian assets last Wednesday to ensure that it paid its tax bills. However, the company was able to regain access to their bank accounts on Monday.
"Late last week, the Delhi High Court ruled in Nokia's favour in a case where the Indian tax authorities froze some of Nokia's assets for potential claims that hadn't even been raised against the company yet," the company said in a statement, reported The Economic Times
"Contrary to speculation in the media, Nokia has sufficient assets in India to meet its tax obligations, details of which will be shared with the tax authorities to allay any concerns they may have. Given that negotiations are ongoing, Nokia will not comment further on this matter", the company added.
The company said that the tax issues won't delay or affect its Microsoft deal. The takeover will be completed by the first quarter or 2014. Nokia had signed a 5.4 billion euros deal with Microsoft to sell its handset business and license patents to Microsoft.
The tax issues will add to the existing woes of the handset giant, who used to be the undisputed market leader in India. It lost that position to Samsung Electronics last year after being on the top for over a decade. Nokia is finding it hard to compete amidst the android revolution, with local firms like Micromax adding to the already stiff competition from Apple and Samsung.