Nokia launched its trio of Android-powered smartphones in India, pushing the competition to new levels. Nokia 6, Nokia 5 and Nokia 3 fit right in the India's competitive budget smartphone market with their competitive prices and specs.
Nokia's new smartphones hit a very sensitive and fiercely competitive category in India, where brands like Xiaomi, Lenovo, Moto and others have a strong foothold. But the company's brand in itself has some loyalty, which HMD Global will be able to capitalize on quite easily. By launching three new smartphones, Nokia has some pressure along with confusion on many consumers.
The pricing of Nokia 6, Nokia 5 and Nokia 3 differentiates the phones distinctively. But it is easier to get confused between which phones to go with in the end. We are going to list all the specifications of all three phones in detail and help you understand which phone is best suited for you based on your needs.
Design & Display
Let's start with the basic model, Nokia 3, which is hard to miss. It is the most compact smartphone in Nokia's current portfolio with a 5-inch display. The overall design of the phone brings a sense of refreshment to the monotonous smartphone market.

There's a 2.5D curved glass on top to give it a premium curved look. The bezels are quite visible, but do not get in the way of display, which has a 720p resolution. The polycarbonate back cover looks pretty neat and just has the Nokia logo and the rear camera with LED flash.

Up next is the Nokia 5, which has a more premium finishing than the Nokia 3. The front display has slimmer bezels, a larger 5.2-inch HD display, a 2.5D curved Gorilla Glass, an aesthetic home button at the bottom, and a streamlined look at the back. Overall, the handset looks pretty chic.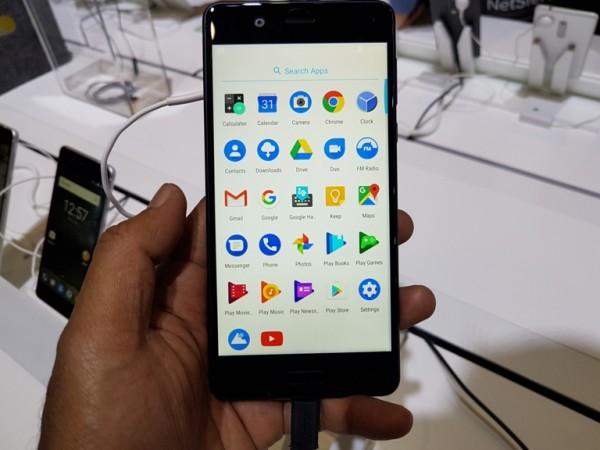 But when it comes to the Nokia 6, the stakes are higher. It is the largest smartphone in the trio and has a 5.5-inch display with 1080p resolution. The outlook looks quite similar to the Nokia 5, but the aluminium CNC unbody design makes it a lot more premium. The pill-shaped camera module and the Nokia logo at the back are standard.

Camera
If you're a camera person, Nokia phones have a pretty solid reason setup. All three phones have an 8MP front-facing camera with AF, 1.12um, f/2.0 aperture and 84-degree FOV. Selfies are never going to disappoint you no matter which Nokia phone you go with.
But your preference for a rear camera can help you choose the right phone for yourself. Nokia 3 features an 8MP rear-facing camera with 1.12µm, f/2 aperture and LED flash.

Nokia 5 sports a 13MP rear snapper with PDAF, f/2.0 aperture, 1.12µm and a dual tone flash.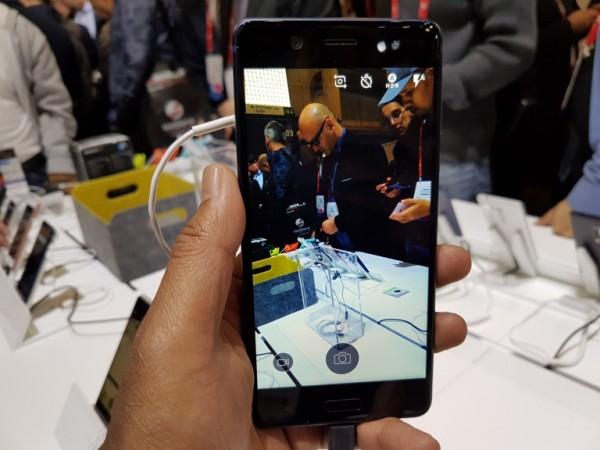 Finally, the Nokia 6 has the most advanced camera with 16MP lens with PDAF, 1.0µm, f/2.0 aperture, and dual tone flash. We'll be reviewing the phones soon to tell you the difference, but the spec-sheet itself is a clear indication that the Nokia 6 has the best camera setup and quite reliable when it comes to low-light shots.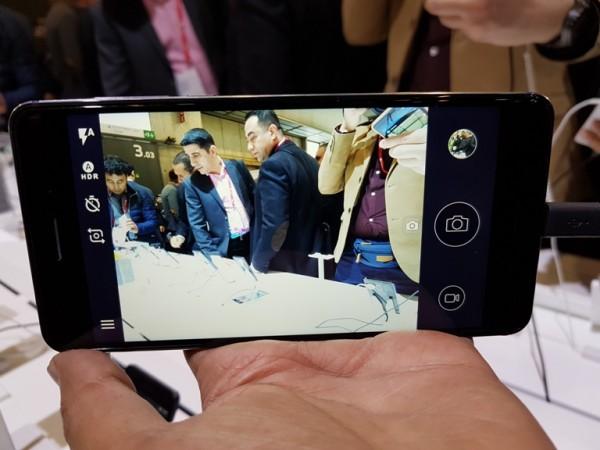 Performance
Performance of the phone matters if you are always mobile and rely on the phones for most of your tasks. Be it gaming, watching movies or completing your project, a good performing smartphone always comes handy.
In such scenario, you might need to consider Nokia 6 or Nokia 5, which are powered by Snapdragon 430 octa-core chipset. The difference between the two phones is the RAM and storage capacity. Nokia 6 comes in two variants, one with 3GB RAM + 32GB storage and another with 4GB RAM and 64GB storage (not available in India just yet), which can handle mutli-tasking and high-GPU apps in a better way.

Nokia 5 is also quite capable in this comparison. It has 2GB RAM and offers 16GB storage.
Finally, there's Nokia 3, which comes with a 1.3GHz MediaTek MTK6737 quad-core processor paired with 2GB RAM and 16GB storage. All three phones have microSD card support up to 128GB, so don't worry about running out of space on your phone.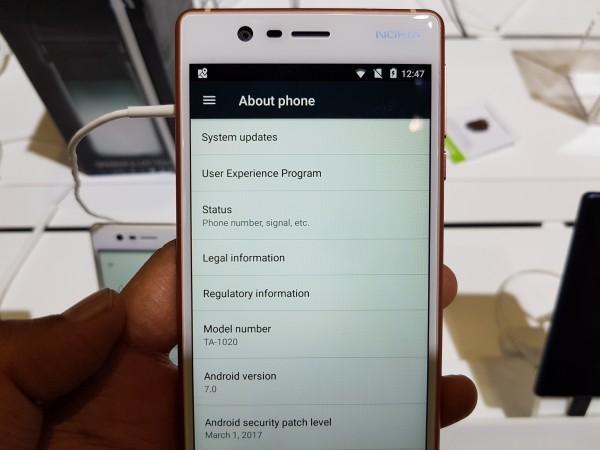 All three phones run on Android Nougat with Google Assistant on them, and support 4G LTE bands, Bluetooth 4.1, Wi-Fi, NFC and OTG. While Nokia 3 and 5 have single speakers, Nokia 6 boasts Dolby Atmos certified dual speakers with smart amp. Finally, Nokia 6 and Nokia 5 have fingerprint scanners integrated within the home button, but not in the Nokia 3.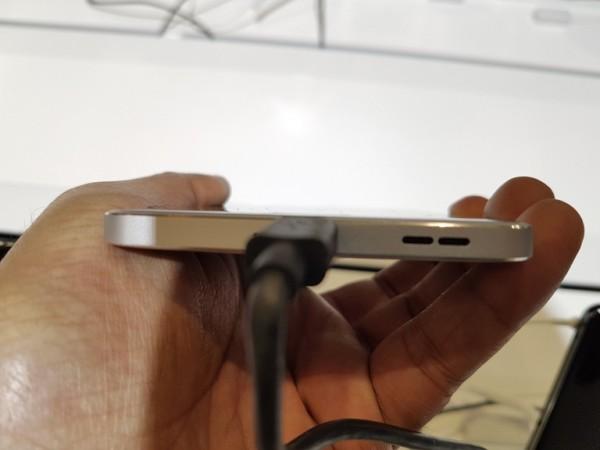 Battery
Without reviewing any of the phones, it is hard to tell which phone lasts longer. Nokia 6 and Nokia 5 pack a 3,000mAh battery while Nokia 3 sports a 2,650mAh unit. By the look of the specs, Nokia 3 and Nokia 5 seem to last longer than Nokia 6, but we'll reserve our final judgment until the reviews.
Pricing & Availability
Nokia 3: Rs. 9,499 (Available in retail stores)
Nokia 5: Rs. 12,899 (Available in retail stores)
Nokia 6: Rs. 14,999 (Amazon India-exclusive)
Verdict
Clearly, Nokia 6 has the specs and looks of a premium phone and the price is quite reasonable. But if your budget doesn't match your desire, Nokia 3 is a good entry-level phone, but we'd rather recommend Nokia 5 for its value-for-money specs. Stay tuned for our reviews of all three phones to give you a better perspective on which phone is worth upgrading.