After a long wait, Nokia has finally stepped into the competitive Indian smartphone market with the launch of three new smartphones. Nokia's arrival comes at a time when the competition and demand for affordable smartphones in at its peak and brands like Xiaomi, Motorola, and others are capitalising on that.
With the launch of Nokia 6, Nokia 5 and Nokia 3 at competitive prices, the company is aiming for the lion's share. Of the three new phones launched at an event in New Delhi, all eyes are on the company's most premium smartphone, Nokia 6, which is priced at Rs. 14,999 but has the specs to impress many.
After making waves with successful flash sales in China, Nokia 6 has come to India. But will it be able to replicate its international success in India? That's a question for another day, but here are our first impressions of the Nokia 6 smartphone before it goes on sale in India exclusively via Amazon India.
Design
Nokia 6 is not a flagship smartphone, but it has a premium feel and looks classy, much like many other premium ones in the market.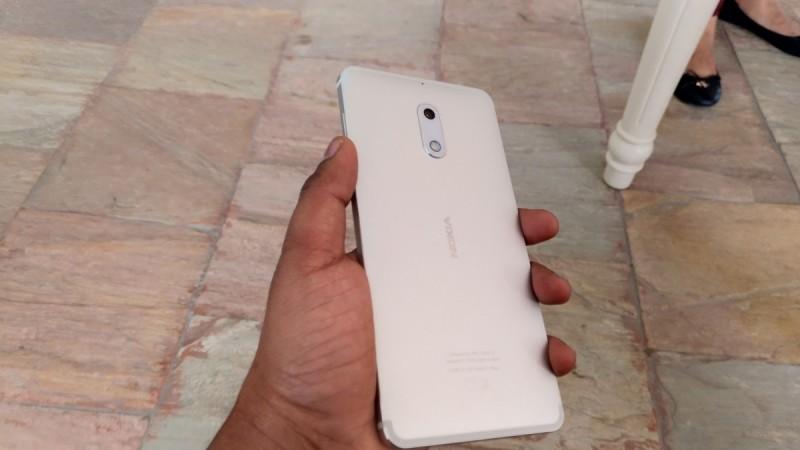 Nokia 6 is handy and comfortable to hold. It has an aluminium CNC unibody with a 5.5-inch display, rounded corners and curved sides at the back. Flip the phone and you'll find a pill-shaped camera module and a single colour design with chamfered sides along the borders of both sides. You cannot miss the elegant Nokia logo at the center of the back panel.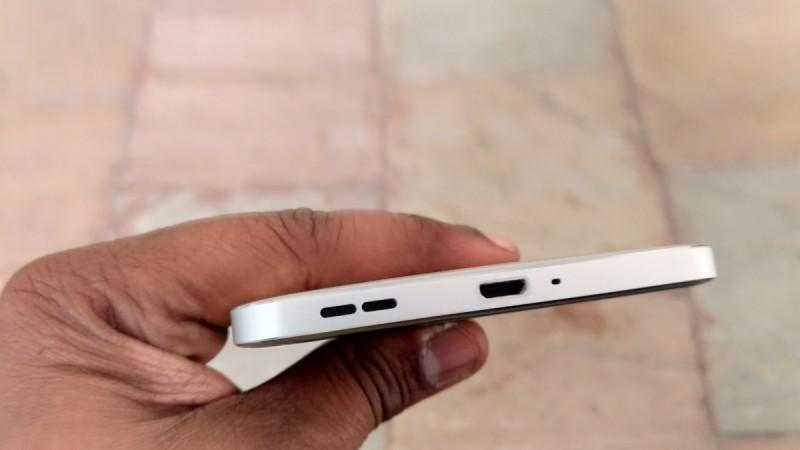 The display of the Nokia 6 looks almost bezel-less with 2.5D curved Gorilla Glass. There's a physical home button at the bottom, which integrates a fingerprint scanner. On the right, there are volume controls and the power key, and on the left, you will find the dual SIM hybrid slot tray.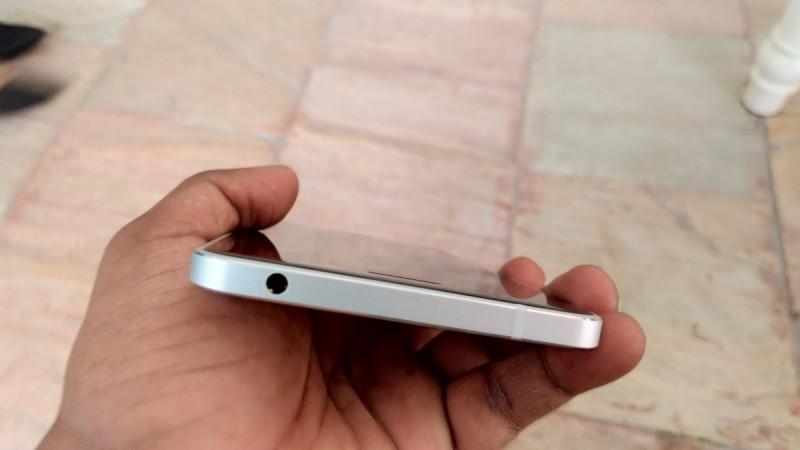 Display
Besides the comfortable grip, Nokia 6 has a brilliant Full HD 1080p display. There's nothing extraordinary here, but the handset makes sure it is best suited for watching movies, browsing and more. Using the handset outdoors under the direct sun shouldn't be a challenge as the display avoids reflection.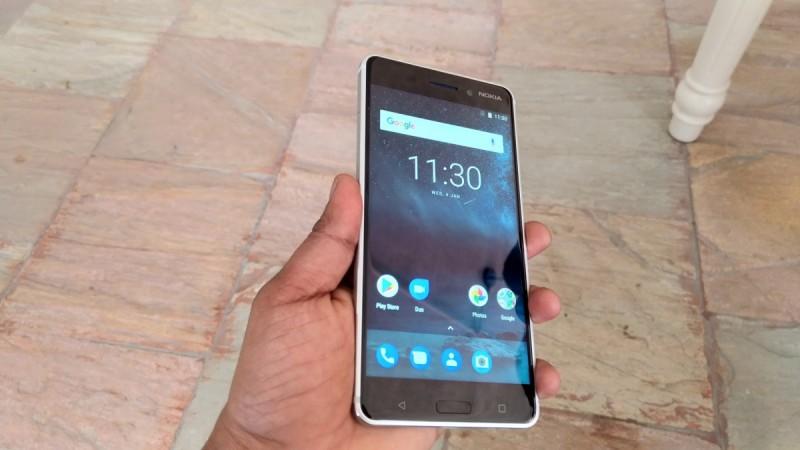 Overall, it was a wise choice on Nokia's side to use a Full HD display with Gorilla Glass for protection.
Camera
The camera in the Nokia 6 is one of the biggest USPs of the phone. It has a 16MP rearfacing camera with f/2.0 aperture, PDAF and dual LED flash. We briefly tested the camera under good lighting condition and the results were not disappointing at all. It captured true colours with balanced contrast, but we did notice some distortion at maximum zooming levels and also zooming into an image after it was shot.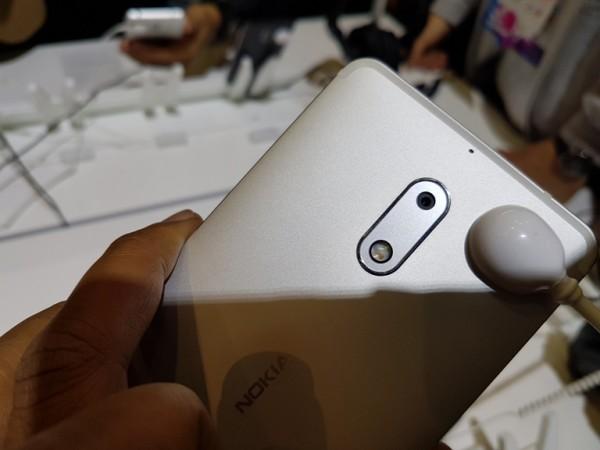 The capture speed is quick and autofocus has no issues. The camera UI is slightly different from stock Android, but it is kept simple to make it easier for users to capture photos or shoot videos with a tap of a single button.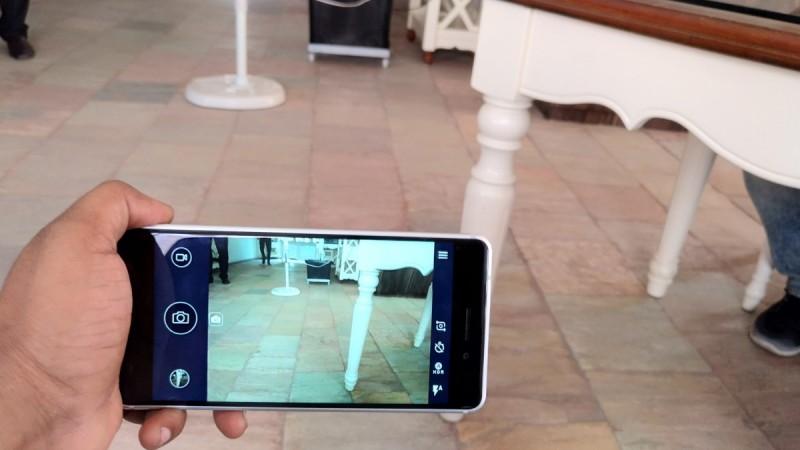 On the front, Nokia 6 has an 8MP shooter with f/2.0 aperture for selfie lovers. The large aperture size makes it easy to shoot some great selfies in daylight and decent ones in low light conditions. If you are looking to buy Nokia 6 for its camera, you won't be disappointed, but the handset faces tough competition from the likes of Xiaomi Redmi Note 4, Moto G5 Plus and others.
Performance
It's too soon to tell if the Nokia 6 is as good as other budget premium smartphones in terms of performance, but the chipset used to power the phone has proven to be one of the most reliable ones. Nokia 6 is powered by Qualcomm Snapdragon 430 chipset, which is paired with 3GB RAM, 32GB storage and stock Android 7.1.1 Nougat for a snappy user experience.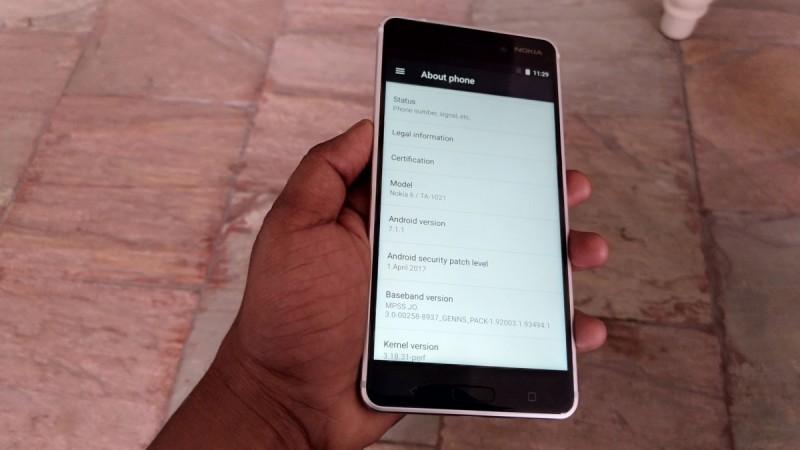 There were no lags launching and running multiple apps and switching back and forth between them. However, a detailed review of the phone's performance will be shared soon. From what we can tell so far, buyers will not be making a losing bet on Nokia 6 for its performance. Also, Nokia 6 will be among the first third-party Android phones to receive latest Android updates and monthly security patches.
Battery
Nokia 6 features a 3000mAh battery, and our estimate is that it will last up to 10 hours on a single charge if you are a heavy user, and save some juice at the end of the day for those who mainly use phones for all means of communication. But we are not able to confirm Nokia 6's battery life just yet as we haven't tested it long enough.
Fingerprint scanner
One of the most standard features in mid-range phones is a fingerprint scanner. While most phones put the sensor at the back of the phone, Nokia prefers the home button to integrate the biometric scanner. It is undoubtedly accurate and fast, but it is also not surprising as most phones in Nokia 6's range do so anyway. This certainly cannot be the reason to buy the phone, but it is definitely a worthy addition.
Audio
Nokia 6 has Dolby Atmos speakers at the bottom of the device, which delivers audible sound, balanced bass and less distortion. Since Nokia is widely promoting this feature, we will give a special look into it during our review.
It is worth mentioning that the phone has got Dolby Atmos speakers but the difference is not felt when you plug in earphones.
Conclusion
HMD Global has already received a positive response for Nokia 6 and we can reaffirm that it is not overrated in any way. Nokia 6 is an excellent device with premium build quality, good camera, and snappy performance. The handset has the latest tech, everything from 4G LTE to dual SIM hybrid slot, and fingerprint scanner. If you recently upgraded your phone, then there isn't really any necessity to buy this one, but if you are considering an upgrade, Nokia 6 is easily one of the top three in our recommendation.
For Rs. 14,999, Nokia 6 is one of the few worthy smartphones out there.