Nokia 8 is all over the news as HMD Global is widely expected to launch the flagship smartphone at an event in London on August 16. But that's not the only exciting thing to look forward as new evidence has pointed towards another important launch at the event.
Read: Everything to know about Reliance JioPhone
Nokia 3310, which helped HMD Global revive the Nokia brand using nostalgia, was well received by audience and critics. Now, the company wants people to see Nokia 3310 more than just a trick used to gain attention. In a bid to do that, Nokia 3310 is getting an upgrade with 3G bands to support internet connectivity at a higher speed.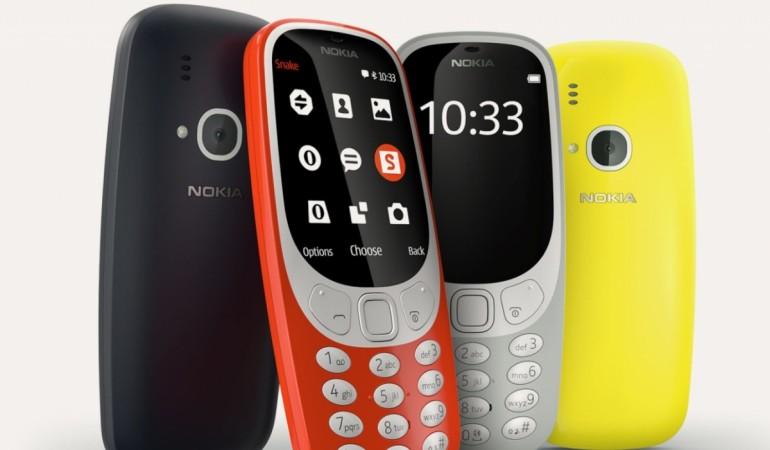 Earlier reports have hinted at Nokia 3310 with 3G support, and new evidence makes the new phone's arrival imminent. A new feature phone by HMD with 3G support cleared FCC certification. The handset's model number was listed as TA-1036, which is not different from Nokia 3310's TA-1030 model number.
There is little doubt regarding the leaked phone on FCC being a new Nokia 3310 variant. According to Nokia Power User, the certification also revealed the 2G and 3G bands that will be supported by the new handset in the US. They are:
GSM850: 824.2 MHz ~ 848.8 MHz
GSM1900: 1850.2 MHz ~ 1909.8 MHz
WCDMA Band II: 1852.4 MHz ~ 1907.6 MHz
WCDMA Band V: 826.4 MHz ~ 846.6 MHz
The original Nokia 3310 lacked support for the latest connectivity bands, making it impossible to use for day-to-day internet operations. With support for 3G, users will have better luck with connectivity. Still, don't expect any apps like WhatsApp or Facebook, but one can use Opera browser to check websites.
If the new Nokia 3310 3G variant is launched in India anytime after its London debut, there's little chance of its success. If one is looking for better specs in a feature phone, Reliance has launched JioPhone for no cost and it offers 4G plus VoLTE support. Nokia's new phone lacks both of it and seems like a generation behind JioPhone.