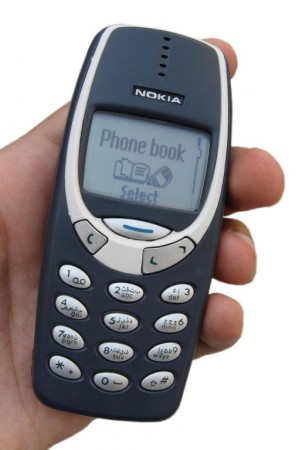 HMD Global is building quite the hype for its MWC 2017 showcase, under the well-known brand name of Nokia. We are expecting a series of new smartphone arrivals at the biggest mobile trade show in Barcelona next week, but one particular phone has everyone drooling.
Nokia 3310, the legendary Nokia feature phone that has a special place in people's hearts, is all set to make a comeback. There's a tight lid on the possible changes that the phone may embrace to match the latest tech trends. There have been some thoughtful predictions, but a fresh report has to offer something concrete on the matter.
Previous reports have suggested that the new Nokia 3310, while carrying forward its indestructible build quality, will come with some changes like Android OS, touch-screen colour display, long-lasting battery and a massive transformation in the design. But there is a strong possibility that it may not be all true.
Nokia 3310 is said to be re-launched as a feature phone, which some of you might know it as "dumb phone," and not run Android OS. While that's a major bummer for those who were expecting otherwise, think of all the originality it will retain.
The report also added that HMD Global will not bring any radical changes to the new Nokia 3310, but the company will make it thinner and lighter without compromising on the battery of course. Another major change in the upcoming feature phone is the larger colour display instead of the original 84x84 black and white one. But don't expect a high resolution, India Today notes.
Finally, Nokia 3310 is expected to come in some new colours such as red, yellow and green. By the looks of it, HMD Global isn't planning to cash in on the popularity of Nokia 3310 in a big way. In fact, it looks like the company is paying homage to the legendary handset, which is sure to turn many heads at the event.
Even with minimal changes, Nokia 3310 is likely to get sufficient sales. Even though it is a feature phone, the popularity, demand and ease-of-use that we get from it are still not matched by smartphones. Especially in India, feature phones are more popular than smartphones. Nokia 3310 is expected to hit the Indian shores sometime in May and it will cost around Rs. 4,000.
Are you excited about the new Nokia 3310 and do you plan to buy one? Let us know in the comments below.