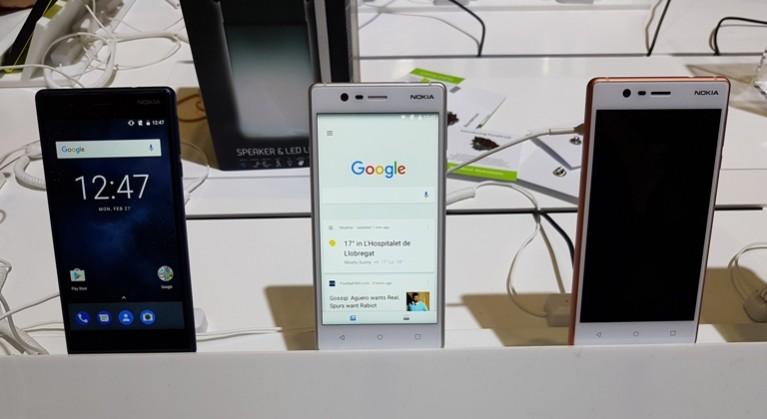 Xiaomi, Motorola, Lenovo and other budget smartphone makers are quite comfortable with their presence in the Indian smartphone market. India has served as a second home to many international OEMs, so much so that Indian manufacturers have lost dominance in their homeland. Nokia is yet another player trying to benefit from the popular demand for budget smartphones in India.
Nokia, the brand which brings a huge wave of nostalgia, made its presence felt in India with the launch of Nokia 3, Nokia 5 and Nokia 6 smartphones. Of the trio, Nokia 3 is the most affordable smartphone and makes a compelling argument despite cheaper alternatives in the market.
Nokia's biggest fight is with Xiaomi in India. The Chinese tech giant has a smartphone that competes with Nokia 3's specs. It's the recently launched Xiaomi Redmi 4, which has been in the market for a while now and it is still relevant to budget shoppers.
Nokia 3 is priced at Rs. 9,499 and its rival Redmi 4 costs Rs.6,999 for 2GB RAM model, which is a significant price difference. But Nokia has a major advantage of offline availability. If you've tried purchasing Redmi 4 through its flash sales, you'd know the challenges, but Nokia wants to make it as easy as walking into any mobile store and purchasing the handset.

For the most part, Indian consumers still rely on the offline channels, especially those buying budget phones in the rural areas. Nokia has this advantage over Xiaomi and likely to rake in more numbers in a short time. Nokia's legacy also plays a crucial role here, something which Xiaomi lacks entirely in India. Xiaomi's Redmi 4 is available exclusively on Amazon India, but the handset can also be picked up from Mi Home in select cities across India.
Even with a price difference of Rs. 2,500, Nokia has a massive offline consumer base in India. But if we compare both phones by their specs, Nokia will have a hard time justifying the higher price tag. Nokia is choosing its own battlefield, where the only dominating player in the affordable segment is Samsung.
If we look beyond availability into the specifications of both Nokia and Xiaomi smartphones, the tables turn swiftly.
Nokia 3 features a 5-inch HD display with 2.5D curved glass, 8MP front and rear cameras, 2,650mAh battery, 4G LTE and dual-SIM card support. Under the hood, it is powered by a 1.3GHz quad-core MediaTek MT6737 processor, 2GB RAM, Android 7.0 Nougat with Google Assistant and offers 16GB expandable storage.
Xiaomi Redmi 4, on the other hand, comes with a 5-inch HD IPS display with 2.5D curved glass, a 13MP rear-facing camera with LED flash, PDAF and AF, and a 5MP snapper for selfies. It is powered by a Snapdragon 435 chipset, 2GB RAM, Android Marshmallow-based MIUI 8 and offers 16GB storage.
In addition to that, Redmi 4 also has a fingerprint scanner at its low price, something which Nokia 3 lacks. The handset has dualdual-SIMd slots and also supports 4G LTE to match Nokia 3 in specifications.