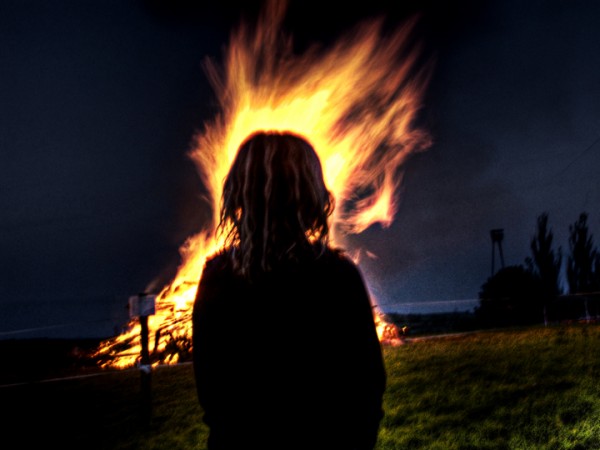 A minor girl in Noida succumbed to her injuries on Saturday after she was burned alive by her neighbours, who were threatening to expose a video they claimed to have made of her alleged gangrape around eight months ago and extorting money from her.
The police have arrested four people, identified as Sonu, Pradeep, Lokendar and his wife Archana, in connection with the alleged rape, blackmail and murder of the 15-year-old resident of Banwarivas village in Noida's Jewar area.
The arrests were made based on an FIR filed by the victim's family. In the FIR, the minor's parents have accused Sonu and Pradeep of raping their daughter eight months ago, The Indian Express reported.
The complaint further says that the minor was being blackmailed by the couple –Lokendra and his wife Archana – who then burned her alive on finding out that she has told her parents about the extortion.
"According to the FIR lodged by the victim's family, Sonu and Pradeep allegedly raped their daughter about eight months ago. A few days after that, some neighbours, who the girl used to call 'chacha-chachi' began blackmailing her, telling her they had a video of the act," Noida senior superintendent of police Preetinder Singh said.
The minor broke down on Friday evening when the neighbours approached her again that led to a dispute between her family and the couple.
"The girl was close to them. The two approached the victim again on Friday evening, which caused the girl to break down and tell her family about what had happened months ago. There was an argument between the sides, but things then were put to rest. However, the next morning, when the girl was alone at home, Lokender and his wife, the complaint says, entered the house, poured oil on her and set her ablaze," superintendent of police (rural) Brijesh Kumar Singh said.
Singh said the girl suffered 90 per cent burn injuries and succumbed to death in Delhi's Safdarjung Hospital. The girl was initially rushed to Kailash Hospital in Greater Noida, from where she was referred to the Delhi hospital.
(With inputs from PTI)