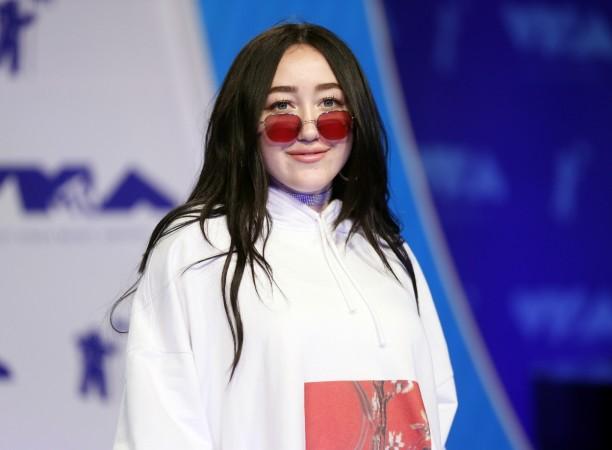 Social media addiction is one of the most-discussed health topics of 2018. Several researchers have said it could be problematic for those who cannot set a limit on the time they spend on social media.
American singer and actress Noah Cyrus recently revealed that she was among those teenagers who have been affected by excessive use of social networking sites like Facebook, Twitter and Instagram.
While interacting with a representative of Evening Standard, Miley Cyrus' little sister revealed that she is one of those people who grew up hating social media.
Also read West Bengal: Class 11 student kills self after getting scolding for Facebook addiction
The younger daughter of Billy Ray Cyrus said she received all kinds of negative energy from Instagram when she was young. The Tennessee-born singer also said she was forced to believe she was "the ugliest person alive".
"I started getting idiots online whenever Instagram came out — 2012? So, I was 12. And the hate comments that I got! A 12-year-old girl who isn't completely developed yet, who's in her awkward phase, who was having crushes. And what those people said to me hurt me so bad that I just thought I was the ugliest person alive," she said.
Noah then said she used to spend a lot of time on bed crying after going through haters' comments. She kept her head down during her adolescence. Finally, her big sister reached out to help her.
"They'd make comments about my face, about my sister, my sister's body. I would lie awake in bed and cry and cry and cry all night. And my mom and dad would say: 'Why do you read that stuff?' Then when Miley heard I was looking at so many Instagram comments she was like, 'Man, if you're going to do this, you better have thick skin'," she explained.
The 18-year-old singer also revealed that she had no plans to be a part of the entertainment world until she met singer and songwriter Ben Howard in a concert.
Noah said in her teens she used to spend most of her time riding horses. She was home-schooled because of it and she was planning to become a horse-trainer. "I was going to go to the Olympics," she said.
However, she started falling in love with music after she met Howard. "All the emotion was so strong. Everything connected for me," she said.
Miley's little sister also said she hopes none of the teenagers become addicted to social media and celebrities, forgetting about themselves.
"I promise you I watch two seasons of Keeping Up With the Kardashians and love it. But at the same time we need to focus on ourselves," she said.
The teenager then shared a story of an encounter with a mother and daughter. The Again singer said she was shocked to hear the mother say her child never met someone important in her life before.
"I looked at her and I went: 'Woah: you know I'm not important and that you're important, right?' That's what I want to make You Are F***ed about. An important woman is Hillary Clinton. We wrap ourselves up in social media and fame and forget what matters," she said.