WhatsApp is the world's largest cross-platform IM app used by over 1.5 billion users. The Facebook-owned company, despite its security fiascos, managed to stay people's favourite as new features keep rolling in. But WhatsApp has been surprisingly mum about highly-anticipated features, such as dark mode.
Several reports have been claiming that WhatsApp has started rolling out dark mode for some users as a part of its beta testing, which it usually does before public rollout. The much-anticipated feature was said to be rolled out to Android beta users while iOS beta version was soon to be released.
In case you're wondering why your Android beta version was not updated with the change, you're not alone. In fact, there's no evidence to support that dark mode has indeed been rolled out even for some beta users.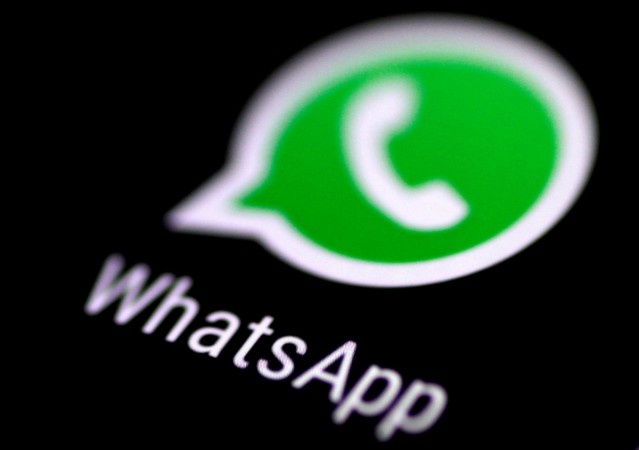 Fact check
Most of the media reports cited WABetaInfo, the blog that tracks WhatsApp developments, for the app's dark mode rollout. But WABetaInfo clarified that it had made no such statement on its website or on Twitter.
The blog has often shared bits and pieces about WhatsApp's dark mode, but there hasn't been a single instance where the rollout was affirmed. To further clarify doubts and debunk all the reports suggesting otherwise, WABetaInfo tweeted that WhatsApp is not rolling out the Dark Theme.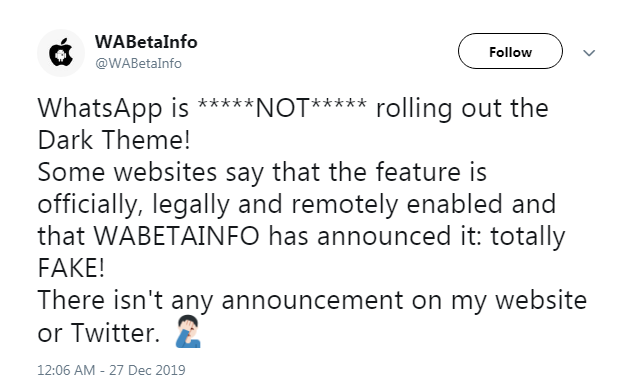 WhatsApp's Disappearing Messages
Besides dark mode, several media houses reported that some WhatsApp users received another feature called Disappearing Messages. While reports suggested that the feature has been rolled out to some users, WABetaInfo issued another clarification on the ongoing reports about WhatsApp's new feature and called out such reports for being "clickbait."