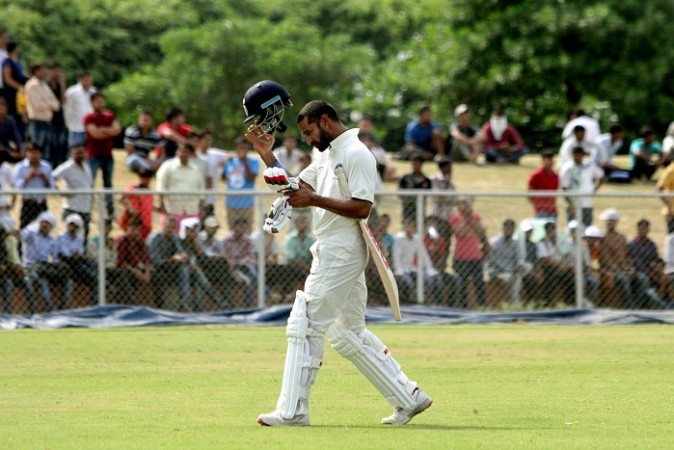 Shikhar Dhawan has been ruled out of India's final Test match against New Zealand, scheduled to start on Saturday in Indore. The southpaw has been advised rest for 15 days after picking up a minor fracture on his left thumb during the second Test match at the Eden Gardens in Kolkata. India won the Test match to win the series.
Dhawan has been replaced by Karun Nair, the BCCI have confirmed.
India bagged the three-match Test series 2-0 and also regained their numero uno position in the ICC Test rankings after beating the Kiwis by 178 runs.
In the match, Dhawan was hit twice by New Zealand pacer Trent Boult in the thumb and x-rays and scans have revealed a minor fracture. The rest period rules him out for the Third Test match.
"A very minor fracture has occurred and he has been recommended 15 days rest, which effectively rules him out of the next Test," the India team's media manager was quoted as saying to the PTI. "Selectors have been informed about his status," he added.
The incident effectively opens up a spot for comeback-man Gautam Gambhir to feature for India as the opening batsman in the third and final Test against New Zealand.