As India prepare to travel Down Under, the current narrative is all about how Virat Kohli and boys are overwhelming favourites, more so with the absence of David Warner and Steve Smith in the Australian ranks.
Former Australian fast-bowler Jeff Thompson also believes that India will 'steamroll' the Australians due to the absence of the experienced duo of Steve Smith and David Warner. Thomson believes that the batting order of the hosts looks too fragile and could well be blown away by the Indian attack.
"You (India) have a solid team, a very good fast bowling unit and you should win if you play hard in the upcoming series. There is no reason why you should not steamroll Australia which will be without Smith and Warner. Without these two, the Australian batting line-up is very average," Thomson said at Ekamra Sports Literary Festival.
The legendary fast-bowler was critical of the technique of the Australian batting, especially in the just-concluded Test series against Pakistan.
'They just want to smack the ball out of the park'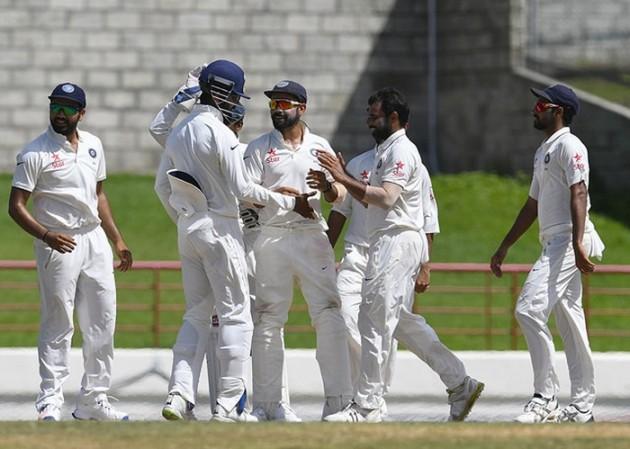 "You see the footwork of the Australians during the series against Pakistan (in the UAE which they lost 0-1). They lack technique, they just want to smack the ball out of the park, which is due to playing too many T20 and ODI matches," Thomson assessed.
However, he was quick to slam the decision to impose a 12-month ban on Smith and Warner and that the entire incident had embarrassed Australian cricket.
"Banning them for such a long period of 12 months is ridiculous. I heard that the ban was to be for six months but one person (the Australian Prime Minister) who has no business in the issue called up and it was changed to 12 months," he said.
The tearaway quick also said that the rest of the Indian batting should pull up their socks and they should not be too dependent on Kohli and look to rally around the Indian captain.
"I think other team members (than Kohli) should play tough cricket like he plays. When he is out, other members should show the fighting spirit. If you score 300-350 you should win (in Australia)," he added.
India will tour Australia for a four-Test series beginning December 6 at Adelaide.