The Indian Premier League 2013 spot-fixing case had led to the suspension of two teams -- Chennai Super Kings and Rajasthan Royals. Both the teams are now set to make a comeback in IPL 2018, but the Royals wants to change their company's name for the next edition.
The franchises have already sent their request to the Board of Control for Cricket in India, who will have to take the decision on the matter. "They have made the request but no reason has been given as to why they want to change the company name," Indian Express quoted BCCI official as saying.
The report also states that the BCCI, which is expecting similar requests in the near future, expects the franchise to move out of Jaipur and have a new name for the franchise in IPL 2018.
One understands their approach as the franchise has received some negative publicity for the IPL 2013 spot-fixing, and having a new name could give them another identity.
Though it might be a sensible move by the franchise, it remains to be seen how their loyal supporters will take it. Fans have always associated themselves with Rajasthan Royals, who have given them reasons to joy, especially in the first edition of the competition in 2008, where they emerged victorious.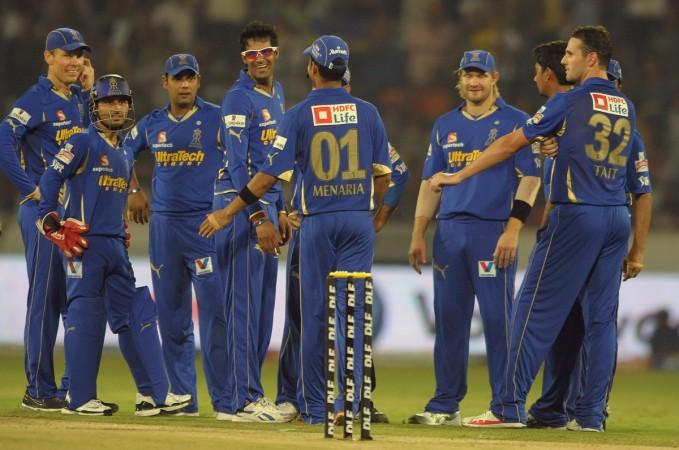 Fans must have missed their franchise in 2016 and 2017, and will be looking to support the team once again. But, they will be waiting to hear from the franchise about the new name, if they officially decide to make any changes.
Irrespective of the changes, IPL 2018 promises to be exciting with players being shuffled as well. A majority of the players will be included in the auction ahead of the 11th edition, which will give teams the chance to bring in a fresh squad, and challenge for the title.
As of now, Mumbai Indians are the most successful team in the IPL, winning the title thrice while Kolkata Knight Riders and Chennai Super Kings have won the title twice.