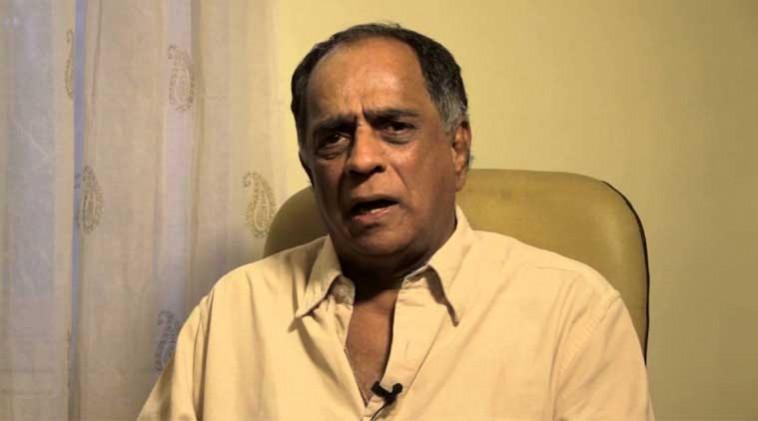 The controversial Pahlaj Nihalani was recently removed from the position of chairman of the Central Board of Film Certification (CBFC). While many rejoiced the decision, Pahlaj seemed to be upset and said nobody ever told him that CBFC is only meant to certify.
Seriously? According to him, he has done his work honestly and followed the rule book. Pahlaj claimed that he was not being informed about his removal from the position; he apparently got to know through the media.
"I learnt it from the media, just like I learnt from the media that I had been appointed as the CBFC chief," he told SpotboyE.
He went on saying that he didn't know that CBFC is just a certification body. "I have abided by all the rules and regulations which were given to me. I have done my job according to those directives. No one ever told me that CBFC is just a certification body, because there are acts in the rule book which I have to follow," Nihalani said.
"Also, before the Benegal Committee was appointed, I had suggested to the government that the guidelines devised in 1952 should be revised according to today's times and a rating system should be introduced," he added.
Did Nihalani deserve a second chance? The former chief made a bunch of enemies in the film industry and it seems nobody stood to support him.
Nihalani told Economic Times that some people in the government have mistaken the role of CBFC for only certification, not censorship.
"The CBFC will always be known as the 'censor board' not certification board but some people in government have forgotten that. They created some confusion that CBFC shouldn't cut, only certify. That is not the way it works. Even the tribunal cuts. Also some producers show different versions of movies to the CBFC and to the tribunal only to humiliate me," he said.
The new chief of CBFC is ace lyricist Prasoon Joshi and we hope under his guidance, the censor board doesn't turn out to be a nightmare for the filmmakers again.