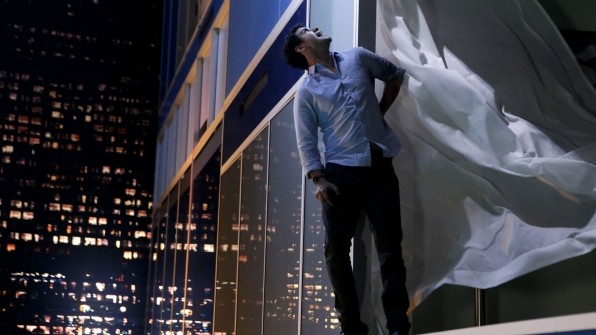 In the upcoming episode, titled "Fractured", of CBS's action-drama television series "Scorpion" Season 2, Walter and his team will have to stop the leaking of a gas line that could cause a massive explosion, killing hundreds of people nearby.
However, instead of airing on 2 February, Monday, Episode 16 will now air on 8 February next week.
The synopsis of the episode by TV.com states that the team must fix a pinched gas line in order to prevent a massive explosion after a powerful earthquake hits Los Angeles.
Though not much is revealed of the episode yet, if Walter and his men fail to repair the gas line, undoubtedly a lot of people, mostly local residents living nearby, will be killed as there is not much time to warn and evacuate them.
CarterMatt has reported that Penn Jillette will guest-star as Toby and Walter's counsellor.
The idea of strong-willed characters like Walter and Toby undergoing counselling is funny, and it will be interesting to watch how both of them react to the situation.
In the previous episode titled "Da Bomb", the team was tasked with helping NASA fix a faulty sensor that alerted a possible system failure on their JC-49 top-secret unmanned rocket set to launch from an Air Force base.
To their astonishment, former Homeland director Merrick, who was now working for NASA, asked for Scorpion personally and reluctantly agreed to work with them.
However, the mission was threatened when Linda, Walter's date from the previous night, walked into the garage handing him a thumb drive with a recording of a scrambled voice giving them instructions to sabotage the launch or the bomb strapped to Linda's chest would explode.
Meanwhile, Sylvester decided to audition for "Jeopardy!" in order to win money to buy the naming rights of the new paediatric wing at Megan's hospital so it could be named after her, but he was nervous to be in front of cameras.