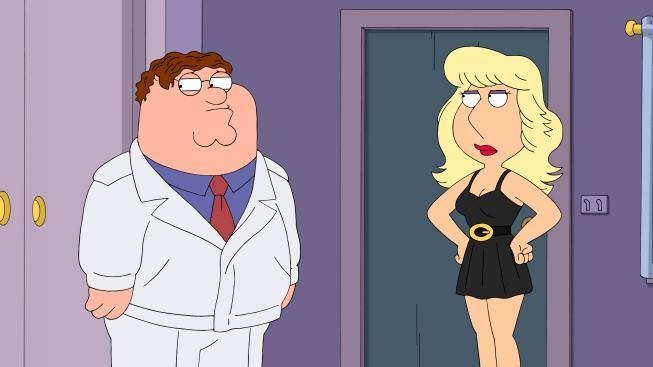 In the upcoming episode titled "The New Adventures of Old Tom" of Fox's "Family Guy" Season 14, Peter will get lost in a mall, while Brian will try his best to woo a girl.
Instead of airing on May 1, 2016, Episode 18 will now air on May 8, 2016, on Fox.
According to the synopsis of the episode by Family Guy Wikia: "Peter ends up getting lost in the Quahog Mall overnight after his family leaves him. Meanwhile, Brian attempts to win over a girl by pretending to be a millionaire."
In the previous episode titled "Take a Letter," Lois worried about the arrangements of Stewie's day care and she sent him to a better preschool. Later that day, she found that Cleveland had a job and since she needed the money for Stewie's school fee, she took it up.
Cleveland showed Lois around on her first day of job and provided tips on snooping through the mall. After Mayor West dropped off an undeliverable letter, Lois tried to find the correct address of the letter and send it to its real recipient.
However, while delivering the letter, Lois discovered something that left her in shock; a letter from Peter to a woman whom he was dating a week before their marriage. She was infuriated that Peter never told her about the girl.
Worried about her married life, Lois talked to Bonnie, who suggested her to mail the letter to find out what exactly it was about. While delivering the letter, she met Gretchen, who turns out to be Peter's formal girlfriend.
Gretchen told Lois that Peter broke up with her because he was simply happy to be getting married with Lois. However Gretchen admitted that she was not comfortable with it and hence pressured Peter to reconsider their relationship and stay away from the marriage. Afterwards, she apologised to Lois for it.