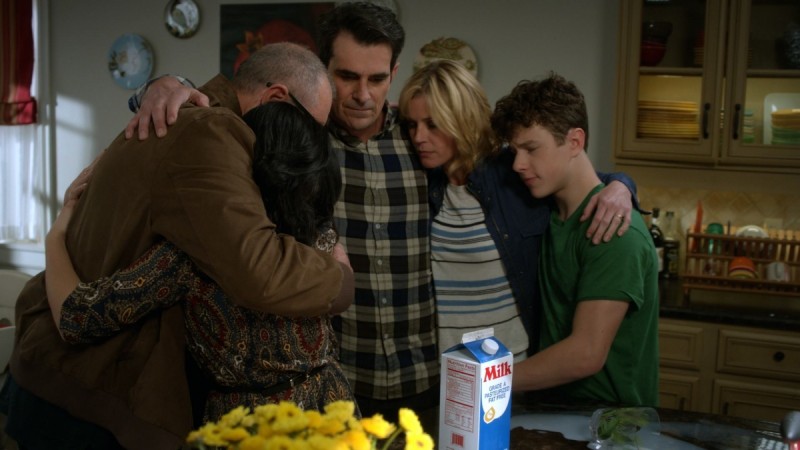 "Modern Family" Season 7 is taking a week-long break following Episode 15 titled "I Don't Know How She Does It." The upcoming Season 7 Episode 16 "The Cover-Up" is expected to be aired via ABC on Wednesday, March 16.
The upcoming episode will see Phil (Ty Burrell) and Claire (Julie Bowen) flirting with people that aren't each other. In fact, the title of the episode, "The Cover-Up," may be attributed to the lies the two tell each other so that their innocent crushes aren't discovered.
According to the official synopsis for Season 7 Episode 16, Phil meets a client who is "his type" and starts innocent lies to Claire because he is afraid she would not approve of their friendship. However, the silly white lies soon turn into a series of deceptions and before he knows it, Phil falls down the metaphorical rabbit hole.
Also Read: Jessica gets jealous of Louis' new girl friend in "Fresh off the Boat"
Meanwhile, Gloria (Sofia Vergara), who feels that her Yoga instructor has a crush on her, takes Claire along for a class. However, it is Claire that he starts pouring inappropriate attention on, and to Gloria's surprise, Claire enjoys it.
Jay (Ed O'Neil), on the other hand, has a hater and is obsessed with finding out who he is. The retired businessman starts making a web series and when a troll leaves negative comments on all his videos, Jay decides to track him down.
Cam (Eric Stonestreet) and Mitch (Jesse Tyler Ferguson) will be seen trying to teach their daughter Lily (Aubrey Anderson-Emmons) how to ride a bike, and she is not planning on making the job the slightest bit easier for them.
As you wait for the episode to be aired, catch up on all the previous episodes of "Modern Family" via ABC App and ABC Go.