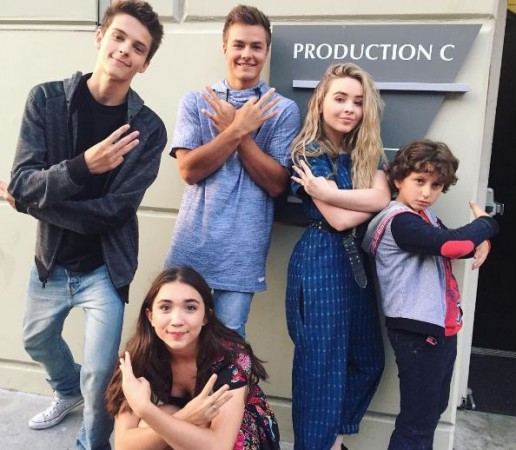 "Girl Meets World" Season 3 has addressed many romantic storylines that have been dragging on in the show since Season 1, including that of Riley (Rowan Blanchard) and Lucas (Peyton Meyer), and Maya (Sabrina Carpenter) and Josh (Uriah Shelton). However, now that fans have gotten a taste of how amazing these couplings could be, the Disney show has gone on a break.
The upcoming Season 3 episode 13 titled "Girl Meets the Great Lady of New York" will be aired on Friday, Sept. 16. The episode will take a digression from the romance storyline and focus on diversity and history. In the episode Cory (Ben Savage) will teach the friends about America's history and thereby, their own roots.
It remains to be seen how Zay (Amir Mitchell-Townes) and Maya's new relationship will shake up the dynamics of the group. As fans saw in the previously aired "Girl Meets Bear," Zay offered to take Maya out on dates as her best friend and his best friend start dating. When Zay asked Josh if it was okay with him, he said that the decision is up to Maya and that he has no say in the matter.
Also Read: #RollingWith allows you to talk to your favourite musicians
The show subtly teaches young men and women more about feminism, equality and friendship with each passing episode. "Girl Meets World" also allows the young friends to take their time to make important decisions thereby teaching their viewers also to do the same.
As the friends grow old, however, more and more fans want the show to shift to Freeform. There, "Girl Meets World" will get more artistic freedom, much like "Boy Meets World" in the later season. A decision regarding Season 4 of the show is yet to be made. Meanwhile, don't forget to watch the previous episodes of "Girl Meets World" via Disney Go.