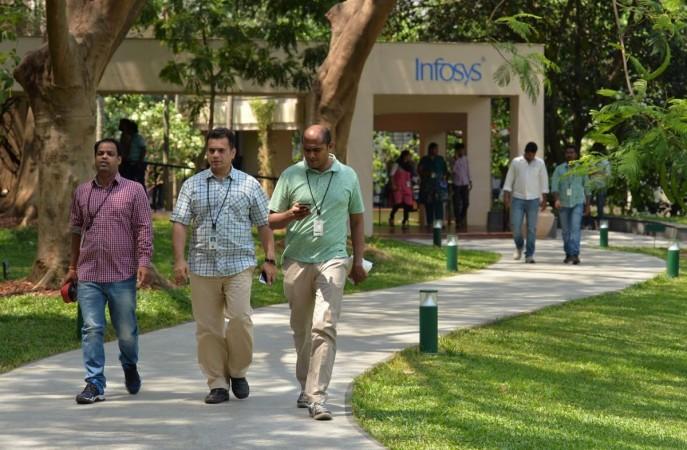 At a time when slowdown and layoffs in the Indian IT sector have made massive headlines, several questions have also been raised on the severance packages being paid to the senior employees of various firms.
Bengaluru-based IT giant Infosys came under the scanner for the hefty amounts it had paid to some of its senior-level employees and now, the firm has said that it has regulated the severance amount that it would pay to any senior employee. Going forward, senior vice presidents and executive vice presidents will receive four months fixed salary as severance pay, reported the Times of India.
Explaining the move, HR head Krishnamurthy Shankar said that Infosys has gone through the employee contracts in the last six months to ascertain various clauses in it, but insisted that it wasn't in regards to employee compensation.
"It has nothing to do with compensation, it's just to ensure that the terms and conditions are consistent and in line with some of the regulations in different countries. It's a standard set of employment contracts for all senior management and executives," TOI quoted Shankar as saying. The company is yet to speak about the severance clause and the amount being paid to its employees for the same.
The IT giant's severance package grabbed the limelight when CFO Rajiv Bansal and former general counsel David Kennedy received quite a large sum when they left the firm. While Bansal was paid Rs 17 crore, Kennedy received about Rs 6 crore even though he was with Infosys just for two years.
The amounts raised eyebrows as Bansal is said to have received about 24 months of pay as severance, which was much more than what his contract specified, and Kennedy's contract too mentioned a severance package of seven to eight months of fixed salary and Rs 6 crore was beyond that amount.
Not just industry experts, Infosys co-founder N R Narayana Murthy too had slammed the firm for its move and questioned the amounts paid to the senior employees.
Infosys' former chief financial officer TV Mohandas Pai has also questioned the huge package paid to Bansal and said that such issue must be taken seriously and looked into immediately. "The founders who have built the company and created a value system have raised serious issues. As far as I know, no CFO in India has got a 24-month separation. There is no case for a special treatment for anybody. And the management cannot be generous with shareholder money because it's not their money. It's a serious lapse which should be looked into by the board," the Economic Times had then quoted Pai as saying.
Meanwhile, experts believe that the severance package is usually something that is negotiated between the employer and employee and the amount is decided after the two parties agree on various terms such as the interest of the company as well as the employee.