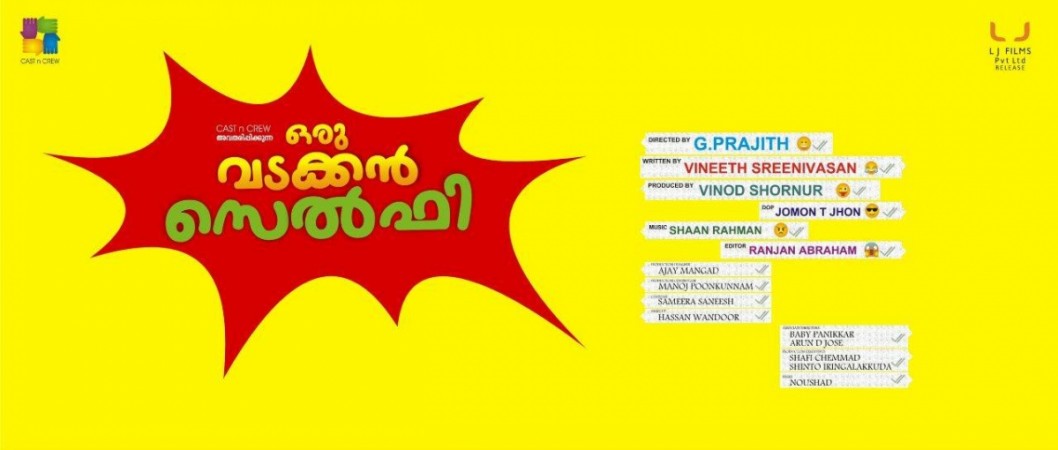 Nivin Pauly's next outing with his "Thattathin Marayathu' team is titled "Oru Vadakkan Selfie". The cast and crew of of the hit film "Thattathin Marayathu" have been repeated for the new film, which include Nivin Pauly, Vineeth Sreenivasan, Aju Varghese, Bhagath Manuel, Jomon T John and Shaan Rahman. The shooting of the movie began in the coastal town of Thalassery in North Kerala on 30 November.
The major attraction of the film will be the return of popular child artiste, Manjima Mohan, as the lead opposite Nivin Pauly. The actress is quite excited about her first movie as the lead and wrote about it on her Facebook page.
"By God's grace, the shoot for my new movie being directed by Prajith Karanavar and produced by Vinod Shornur begins tomorrow. Vineeth Sreenivasan has written the screenplay. It stars Nivin Pauly, Aju Varghese and many others you would love watching on-screen. Keep us in your prayers please," wrote Manjima on her Facebook page.
The script is penned by Vineeth and director is Prajith Karnavar, who has been Vineeth's associate for all his films. This will be the first time that he is scripting a film for another director. He has earlier scripted for his directorials including "Malarvadi Arts Club", "Thattathin Marayathu" and "Thira", which were all huge successes.
The music is composed by Shaan Rahman, who is a long-time associate of the team for movies like "Malarvadi Arts Club", "Thattathin Marayathu" and "Thira", which were all directorial ventures of Vineeth.
The cinematography is done by Jomon T John who has wielded the camera for films like "Thattathin Marayathu" and "Thira" and editing of the movie is done by Ranjan Abraham. The film will be produced by Vinod Shornur and will be distributed by Lal Jose's LJ Films.