The Supreme Court on Monday upheld conviction of Vikas Yadav, Vishal Yadav and Sukhdev Yadav alias Pehalwan in the infamous Nitish Katara murder case. However, it issued a notice to Uttar Pradesh government on the quantum of sentence, raising hope for a reduced jail term for the convicts.
Upholding the conviction of the two cousins, a bench of Justices Jagdish Singh Khehar and Adarsh Kumar Goel issued notice on the quantum of sentence, telling their counsel: "We can give you indulgence so far as the quantum of sentence is concerned."
Hearing on the notice on enhanced sentence will take place after six weeks, according to some reports.
The Delhi High Court had on 6 February 2015 enhanced the life imprisonment of Vikas Yadav and his cousin Vishal Yadav to 25 years in jail without any remission and an additional five years for the destruction of evidence in the honour killing of Nitish Katara in 2002.
The high court had then held that the murder of Katara, who was in love with sister of Vikas, was an "honour killing" that was executed in a "carefully planned and premeditated" manner with "extreme vengeance". Vikas happens to be the son of former parliamentarian DP Yadav, while Katara was the son of an Indian Administrative Service (IAS) officer.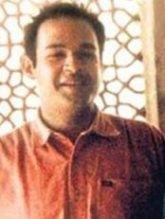 Vikas and Vishal had moved the apex court challenging the high court order. They had killed Katara on 17 February 2002, after abducting him from a marriage party in Uttar Pradesh's Ghaziabad district, as they were opposed to his relation with Bharti, the sister of Vikas.
The trio were convicted in 2008 of kidnapping and murdering Katara. The Yadavs had sought a re-trial of the case, saying the trial was not conducted in accordance with law. While they had appealed against their conviction and sentencing by the trial court, Katara's mother Neelam Katara and police had also challenged the verdict and sought death penalty for the three convicts.