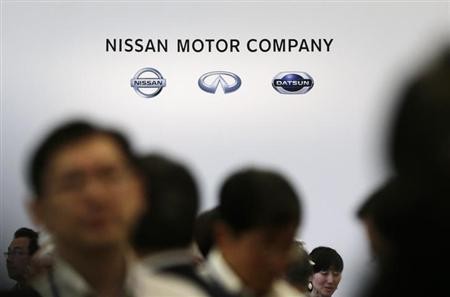 Nissan Motor Co's Datsun brand is all set to make a comeback in the Indian auto market after a gap of 33 years on Monday
The Japanese car maker is all set to pull the wraps off its new Datsun car, K2, as a concept in New Delhi at the hands of Carlos Ghosn, Head of Renault-Nissan.
Vicent Cobee, Corporate Vice-President of Nissan Motor's Datsun business unit, speaking to Business Line said, "India is probably the most competitive country in the world for the automotive industry. It does not cover 100 per cent of technology or components required to make a car but it is giving a good 97 per cent."
The soon-to-be-launched car is expected to be priced in the ₹2-₹4 lakhs range and is expected to invite direct competition from Maruti Alto 800 and Hyundai Eon.
Seeking to tap into the ultra-low cost car market, Nissan plans to expand its Datsun brand in emerging markets like India, Indonesia, South Africa and Russia, before moving onto other markets like Southeast Asia, Middle East and Latin America.
"We want to stay focused on four countries (India, Russia, Indonesia and South Africa) initially and make this project a reality. Of course, we will go beyond that because the emerging new middle-class will hopefully happen in many places," Cobee said.
Apart from the K2, the company also plans to roll out another model by 2014 end and the third model in 2016, according to Reuters.