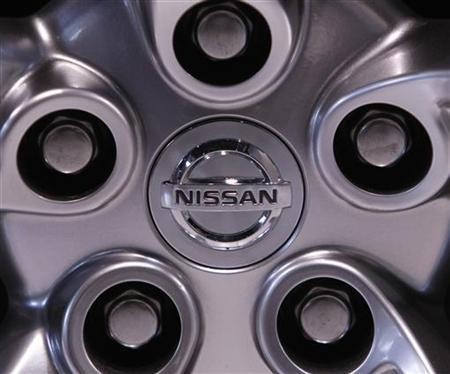 Japanese auto maker Nissan on Saturday showed off the rear-end design of the upcoming Terrano compact SUV, hinting at the launch of the vehicle.
The new crossover, christened Terrano, is based on the Renault Duster. Nissan had earlier revealed the front design of the car in another picture. The rear styling of the Terrano looks different from the Duster. The reflector is placed on the lower bumper and the tail lamps are seen split with half the tail lights placed on the backdoor.
"I am delighted to reveal both the name and the very first image of what will be a very important model for Nissan," said President and CEO of Nissan Motor India Pvt. Ltd, Kenichiro Yomura adding further.
"You can see from the sketch that Terrano has a bold and distinctive design that I am confident will appeal to our growing customer base in India, as will its driving performance and range of other features that will be revealed at a later date."
The front grille and headlights of the vehicle also sported new looks. According to reports, not much will be changed in terms of the interiors of the vehicle. Nissan's upcoming SUV is likely to be positioned above the Duster. It is expected to use the same Duster engine and will likely be launched in September. The Terrano SUV is considered to be a strong contender to the newly launched Ford EcoSport.