This Nissan Magnite review will tell you all you to need to know about what looks like the most promising entrant in the extremely competitive sub-four-meter SUV space in India. The official launch is on the 2nd of December; that is when we'll get to know the Nissan Magnite price as well. Until then, here's the review.
Nissan Magnite Review: Design

Simply put, the Nissan Magnite is the best looker of the lot, which is saying something as there is no ugly duckling in the compact SUV space. Every vehicle in this segment has a nice face, and almost each one looks fine in profile as well. However, the rear design of most is where it looks like not much thought went into it. The Magnite's rear though, is an exception.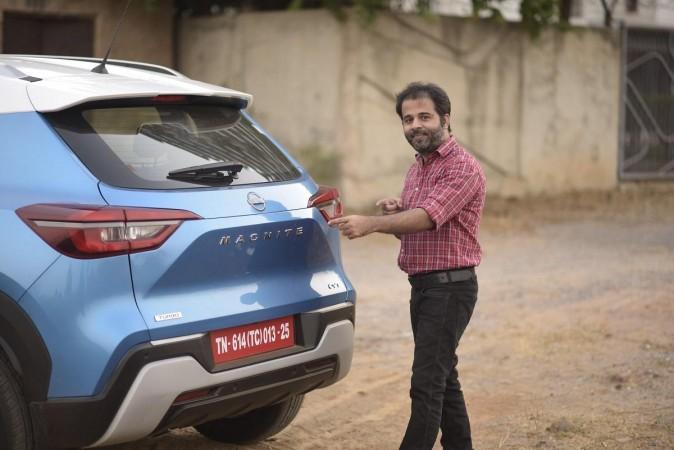 It's well proportioned, well sculpted, and there are neither any exaggerating lines and cuts, nor any abrupt elements. Overall, the Magnite's design gets a ten on ten from me.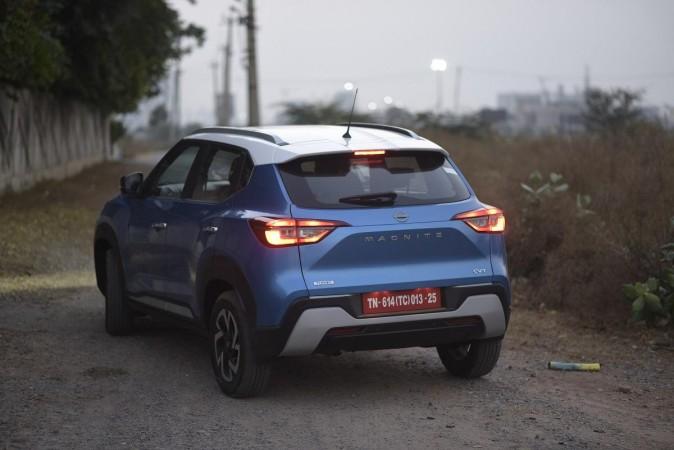 Nissan Magnite Review: Interiors
It's nearly the same story inside, at least as far as practicality, and not flash, is concerned. The cabin clearly doesn't feel as premium as some of its competitors but it certainly is a lot more practical. The storage space is the best in segment, and this vehicle has the biggest glovebox in the segment. The ergonomics are great as well and the switchgear build quality won't give you a chance to complain either. You would also like the fabric on the doors, which is standard even on the base variant.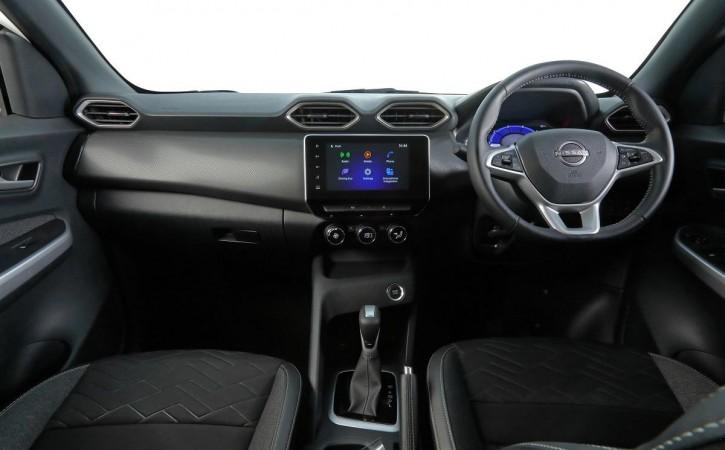 The seats are fantastic and even six-footers will be happy. Plus, room at the rear seems to the best in this segment, which is something everyone will appreciate in our country. In fact, as far as overall comfort is concerned, the Nissan Magnite might just be the first choice in this segment for families.
Nissan Magnite Review: Engine Performance, Ride & Handling, and Fuel Efficiency
The Magnite will come with two engine options: a 1.0 liter naturally aspirated petrol, and a 1.0 liter turbocharged petrol. Both engines come with a five-speed manual, but you have the option of a CVT with the turbocharged engine. I drove the turbo manual and CVT.
Here are the power and torque figures of each one of them:
1.0 liter naturally aspirated petrol: 72 PS at 6,250 rpm and 96 Nm at 3,500 rpm
1.0 liter turbocharged petrol manual: 100 PS at 5,000 rpm and 160 Nm at 2,800–3,600 rpm
1.0 liter turbocharged petrol CVT: 100 PS at 5,000 rpm and 152 Nm at 2,200–4,400 rpm
Yes, the turbo manual is torquier, and Nissan even claims a 0–100 kph time of 11.7 seconds for it. My best was 11.9 seconds. That's close, However, the CVT is quicker. Way quicker. My best run in "normal" mode was 11.6 seconds, while in "Sport" mode I managed it in just 10.8 seconds!
The manual could be more fuel-efficient though. Nissan is claiming a fuel efficiency figure of 20 kmpl for the manual, and 17.7 kmpl for the CVT. For the non-turbo engine, it's 18.75 kmpl. I would say that if you expect around 15 kmpl from both the turbo cars in the city, and, say, around 20 kmpl on the highways, you won't be disappointed.
The ride quality of the Magnite would put it in the top two among the seven SUVs that exist in this segment. The steering is light at city speeds, and there's just the right amount of weight at high speeds to keep you involved. Plus, the 205 mm of ground clearance will ensure peace of mind on our unpredictable roads.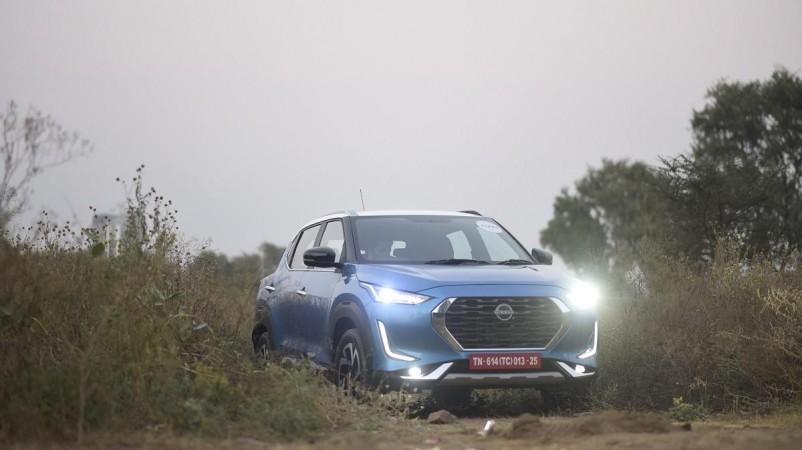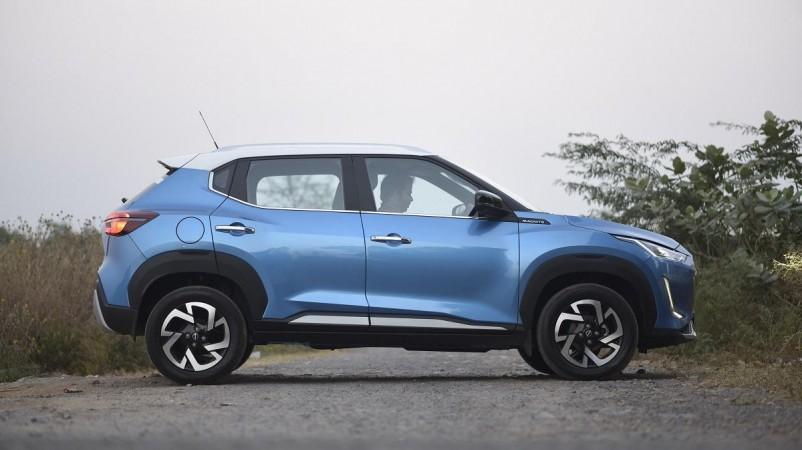 Nissan Magnite Review: Verdict
Ideally, you should have formed your own verdict by now, but I shall still give you mine. The Nissan Magnite has all what it takes to make it the most sensible choice in its segment. It's a well rounded product, which, if priced well (Nissan has to, at least initially), this would be the first choice for most in this segment.