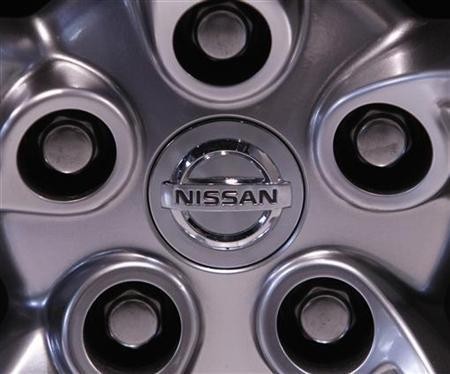 Japanese car maker Nissan on Tuesday pulled the warps off its much-anticipated Terrano sports utility vehicle (SUV) in India .
The all-new compact SUV, a fourth-generation Terrano and the first Indian-made SUV from Nissan, will hit the domestic market in October during the Diwali season. Buyers can pre-book the vehicle from 1 September onwards. Although the exact pricing is yet to be revealed, the auto maker made it clear that the fourth generation Terrano will fall in the sub-₹10 lakh price range.
With the launch of the new SUV, Nissan marked its entry into India's fast growing compact SUV segment. Terrano will be pitted against current market leader Ford EcoSport along with others in the same segment including Nissan's global partner Renault's Duster.
"This segment grew 30 per cent in the last quarter. The Terrano will play a key role in boosting Nissan's sales volume in India. If there is an opportunity, we are willing to export it, but this product is developed specifically for the Indian market," said Kenichiro Yamura, President, India operations, Nissan Motor India Pvt. Ltd.
Even though the new crossover Terrano is based on the Renault Duster platform, the vehicle is said to be priced much higher than the Duster, which made historic sales in India following its launch. The Duster is marketed at a starting price of ₹7.99 lakh (ex-showroom Delhi). But Nissan's new vehicle seems to have more to offer for Indian buyers.
"Terrano marks our entry into the compact SUV segment, which is one of the fastest growing segments here. We expect Terrano to hit the road around second half of October," said Kenichiro Yomura adding, "We are confident that Terrano will appeal to both SUV lovers and those looking to graduate to SUVs."
With India's auto market undegoing a sharp decline, auto makers are now seeking to tap into the expanding compact SUV segment. Market analysts also presume that the current trend in this segment will likely continue for some more time.
"The demand for smaller SUVs is expected to boom over the next few years in emerging markets, with IHS Automotive forecasting sales in the segment will grow from just 6,140 vehicles in 2012 to more than 126,000 in 2015 in India. In China, it expects sales to more double this year to more than 207,000," Reuters noted.