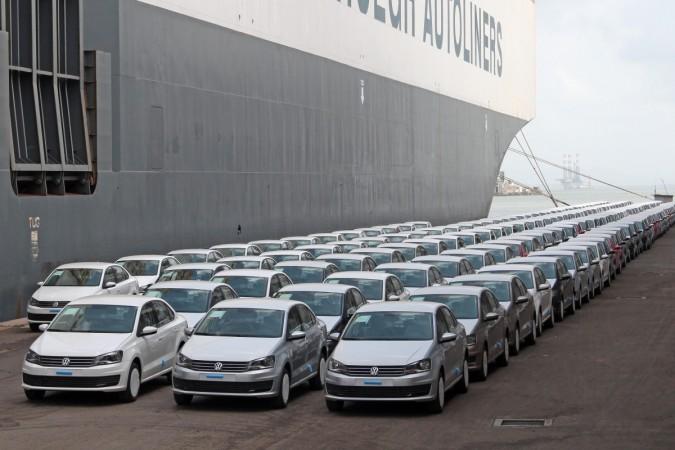 The Indian arms of global vehicle manufacturers such as Nissan, Ford, Volkswagen and General Motors exported more cars than they sold in the domestic market in FY2016.
It's obvious that these manufacturers are not doing great in terms of market share in India. Each of the four companies individually holds 2-4 percent market share in India, which is led by Maruti Suzuki and Hyundai Motor India Limited (HMIL). However, exporting from India seems to be helping these companies balance their low sales in the domestic market.
According to a report of ET Auto, Japanese automaker Nissan Motors was the biggest exporter unit wise from India in FY 2016. Nissan exported 111,612 units of its cars to foreign markets while the sales in the domestic market stood at 39, 389 units. The Nissan Micra which got lukewarm response in India is the fifth-largest selling car in Mexico. However, the company registered 7.25 percent decline in exports from India in FY 2016 as compared to FY 2015.
Ford India exported 110,840 units of its vehicles in FY 2016 from its Chennai facility, registering 35.80 percent growth over the last fiscal. The American carmaker sold 79,944 unit cars in India during the same period. Ford EcoSport is one of the hottest selling models in South Africa.
German carmaker Volkswagen exported 75,989 cars manufactured at its Pune plant. The company, facing probe globally over the dieselgate incident, sold only 41,096 units in the Indian market. VW India registered 16.9 percent growth in exports from FY 2015. Volkswagen Vento is the fourth largest selling car in Mexico.
General Motors India, which sells cars under the Chevrolet brand, exported 37,082 units of cars from India. The American company registered a whopping 1,612 percent growth in exports in FY 2016 as compared to FY 2015. In the domestic market it sold 32, 540 units. Made in India Chevrolet Beat is sold in the Chilean market as the Spark GT where it is one of the best-selling cars. General Motor India also started exporting Beat to Mexico last year.