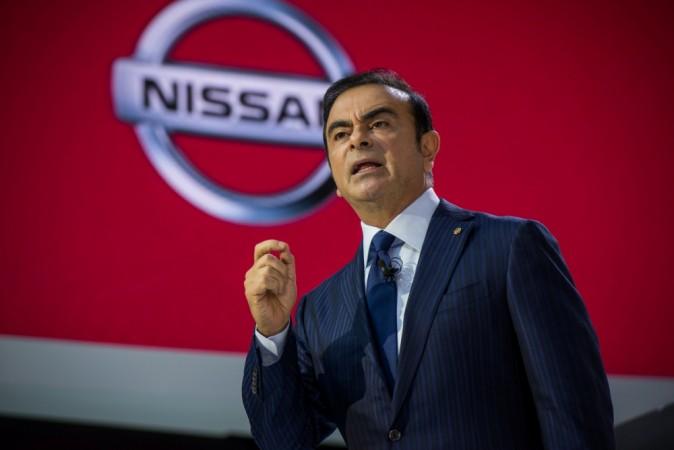 Nissan's board voted unanimously to oust chairman Carlos Ghosn over allegations of financial misconduct, after French partner Renault backed away from a last-minute demand to postpone the decision on their alliance leader's fate.
The vote - supported by Renault appointees on the Nissan board after a four-hour meeting - may begin to defuse a crisis that threatened to upend the alliance and spark a diplomatic rift between Japan and France, Renault's main shareholder.
It also drew a firm line under Ghosn's stewardship of the car empire that was his life's work. Ghosn was arrested in Japan on Monday after a Nissan investigation uncovered evidence of serious wrongdoing including under-reporting of his remuneration and personal use of company assets.
"The board acknowledged the significance of the matter and confirmed that the longstanding alliance partnership with Renault remains unchanged," the Japanese carmaker said.
Nissan said its board dismissed Ghosn and fellow representative director Greg Kelly, an alleged co-conspirator, "after reviewing a detailed report of the internal investigation" - the first time Renault had seen key findings.
With Ghosn and Kelly still in custody, neither man has been able to defend himself publicly against the allegations.
ULTIMATUM
Before the meeting, two Renault board directors had demanded a postponement of the vote to fire Ghosn until the internal probe and legal proceedings were complete, sources familiar with the matter told Reuters.
Failing that, they had warned that the French carmaker would exercise its right under the alliance master agreement to appoint Ghosn's successor and a fourth Renault nominee to the Nissan board, the sources said.
The ultimatum was issued in a strongly worded response to Nissan CEO Hiroto Saikawa - who had informed Renault in an earlier confidential missive that the Nissan investigation was expanding to include Renault-Nissan finances.
Nissan is 43.4 percent-owned by Renault. While almost 60 percent bigger by sales, it remains the junior partner in their shareholding hierarchy with a smaller reciprocal 15 percent non-voting stake in its French parent.
Ghosn had been exploring a deeper Renault-Nissan tie-up that was resisted by the Japanese firm - a fact which has fuelled speculation about ulterior motives for his arrest.
NO CONSPIRACY?
After the board presentation and its summary of findings, however, the tune in Paris had changed.
"The accusations are extreme, certainly, but they are also precise," said an official at French President Emmanuel Macron's Elysee Palace office.
"We know there's a flourishing conspiracy theory about all this, but that's really not our thinking."
After heavy losses earlier in the week, Renault shares were up 0.5 percent at 1615 GMT. Nissan shares closed up 0.8 percent.
The Japanese company did not announce a replacement for Ghosn - confounding reports that Saikawa was to be appointed interim chairman.
Japanese prosecutors say Ghosn and Kelly conspired to understate Ghosn's remuneration by about half the 10 billion yen ($88 million) he earned at Nissan over five years from 2010.
Following an internal probe resulting from a whistleblower alert, Ghosn is also accused of misappropriating Nissan assets and "misrepresenting the purpose" of company investments.
A Nissan executive with direct knowledge of the board meeting said Renault's representatives had initially voiced incomprehension over the accusations.
"There was some talk and frustration about an unjust arrest," he said. "But they suddenly changed when they heard the contents - and understood that this wasn't some strange conspiracy."
GHOSNLEAKS
Japanese newspapers have been awash with leaked details of the Tokyo prosecutor's investigation into Ghosn. Asahi Shimbun reported on Thursday he had emailed Kelly orders to make false statements about his remuneration.
The Yomiuri, Japan's biggest-circulation daily, said Nissan had been paying Ghosn's elder sister $100,000 a year since 2002 for a non-existent advisory role. She lived in a luxury Rio de Janeiro apartment funded by a Nissan subsidiary, according the report, which cited unidentified sources.
Mitsubishi Motors, which joined the alliance in 2016, also plans to oust Ghosn as chairman next week. Renault's board named interim replacements on Tuesday but kept Ghosn on as chairman and CEO, with government backing.
That stance may now change.
Even were he cleared, French officials now concede, Ghosn would be an unlikely figure to rebuild the cross-cultural trust of which he once appeared to be the sole guarantor.
"It really seemed there was a common vision between Ghosn and Nissan," the Elysee official said. "But now we realise there was, in fact, a yawning gap."