The Finance Ministry on Friday, May 15, announced the third installment of measures being taken to revive the economy hit by the Covid-19 pandemic. The measures are a part of Rs 20 lakh economic booster announced by Prime Minister Narendra Modi on May 12.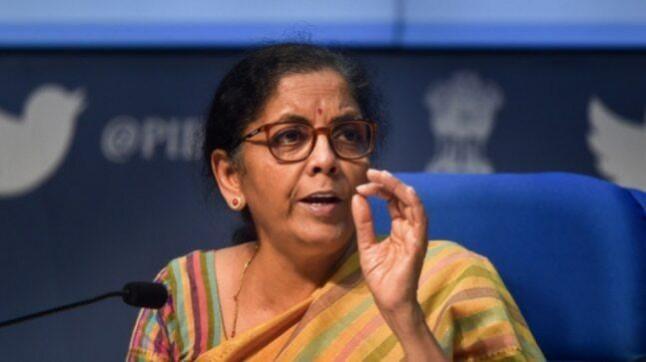 The Centre has already announced relief measures to deal with issues faced by the migrant workers, realty estate sector, street vendors, farmers, and small traders.
Live Updates of FM Sitharaman's press conference on measures to revive the economy:
The third tranche focuses on agriculture and allied activities -- fishing, animal husbandry, and food processing, says FM Sitharaman.
FM Nirmala Sitharaman will be announcing 11 measures today, of which 8 of them relate to strengthening infrastructure, capacities and building better logistics, while the rest 3 will pertain to governance and administrative reforms.
New scheme has been launched for interest subvention at the rate of 2% per annum to dairy cooperatives for 2020-21 aimed at unlocking Rs 5,000 crores additional liquidity, benefitting 2 crore farmers: Union Minister Nirmala Sitharaman
Funds transfer worth Rs 18,700 crores has been done under PM KISAN in past 2 months and PM Fasal Bima Yojana claims worth Rs 6,400 crores released in past 2 months: Sitharaman
To help the Fisheries sector, operations of Marine Capture Fisheries and Aquaculture has been relaxed to cover Inland Fisheries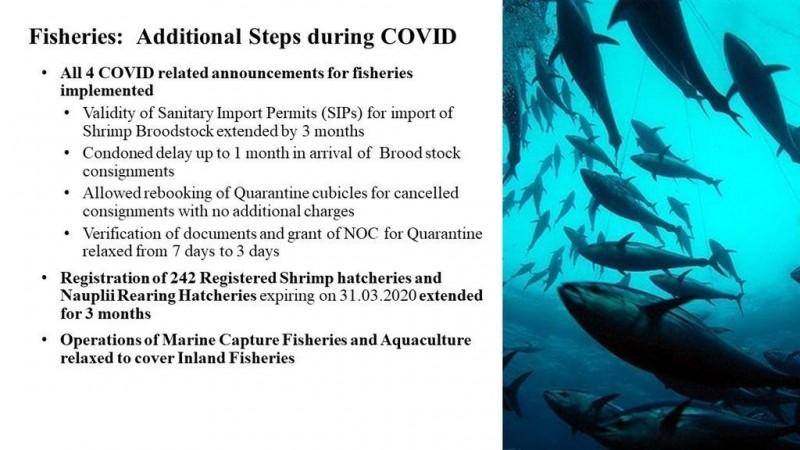 In a move to strengthen infrastructure in agriculture, financing facility of Rs 1 lakh crore will be provided for funding Agriculture Infrastructure Projects at farm-gate and aggregation points.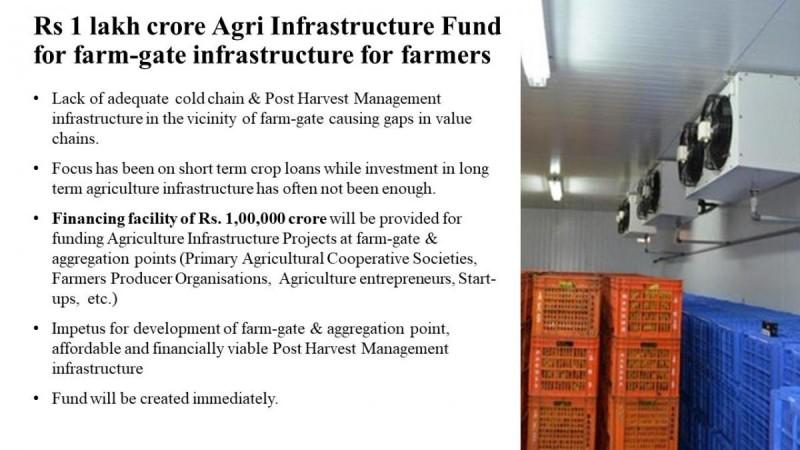 With an aim to implement PM Modi's vision of 'Vocal for Local with Global outreach', a scheme will be launched to help 2 lakh Micro Food Enterprises; Improved health and safety standards, integration with retail markets and improved incomes to be key focus areas
Government to launch Pradhan Mantri Matsya Sampada Yojana for integrated, sustainable, inclusive development of marine and inland fisheries to plug critical gaps in the fisheries value chain; move will provide employment to over 55 lakh persons & double exports to Rs 1 lakh crore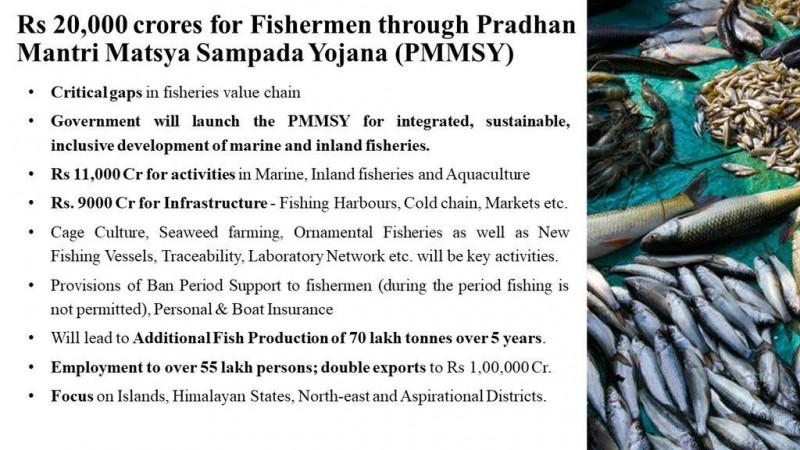 National Animal Disease Control Programme for Foot and Mouth Disease and Brucellosis launched with a total outlay of Rs 13,343 crore.
Animal Husbandry Infrastructure Development Fund of Rs 15,000 crores will be set up, says FM.
Rs 4000 crore allocated for promotion of herbal cultivation; 10,00,000 hectare will be covered in the next 2 years
National Medicinal Plants Board will bring 800-hectare area by developing a corridor of medicinal plants along the banks of river Ganga
Essential Commodities Act to be amended. The amendment will largely be towards making sure that cereals, edible oils, oilseeds, pulses, potatoes, etc will be completely de-regulated.
The Finance Minister said that a central law will be formulated to provide adequate choices to the farmers to sell produce at an attractive price, barrier-free interstate trade and framework for e-trading of agricultural produce.