Shiva Nirvana's debut film Ninnu Kori made a superb collection at the worldwide box office in the first weekend to become the biggest money spinner in the career of actor Nani.
Following huge hype, Ninnu Kori was released in 650 screens in Andhra Pradesh and Telangana, 100 screens in other parts of India and 350 screens in the US, UAE and other international markets on July 7. The movie was released in a total of 1,100 screens across the globe and it was a record screen count for a film starring actor Nani. With a good advance booking, the film was expected to start with a bang.
As predicted, the Shiva Nirvana-directed film received fantastic response, with many theatres registering 100 percent occupancy on its opening day. Ninnu Kori collected Rs 10.60 crore gross at the worldwide box office on the first day. The movie smashed the record of Nenu local, which minted Rs 9.70 crore on its opening day and became the biggest opener for Nani.
The Nani, Niveda Thomas and Aadhi Pinisetty starrer received positive reviews that helped it gain strength on Saturday and Sunday. Ninnu Kori collected Rs 27.50 crore at the worldwide box office in the first weekend. The film has shattered the record of Nenu Local, which was the highest grossing film in the opening weekend for Nani with its collection of Rs 24 crore.
Ninnu Kori has been made on a budget of over Rs 18 crore and its global theatrical rights were sold for a whopping price of Rs 20 crore. The movie earned Rs 15.50 crore for its distributors and recovered around 77.50 percent of their investments in just three days. It is expected to return 100 percent of their investments with a small profit share.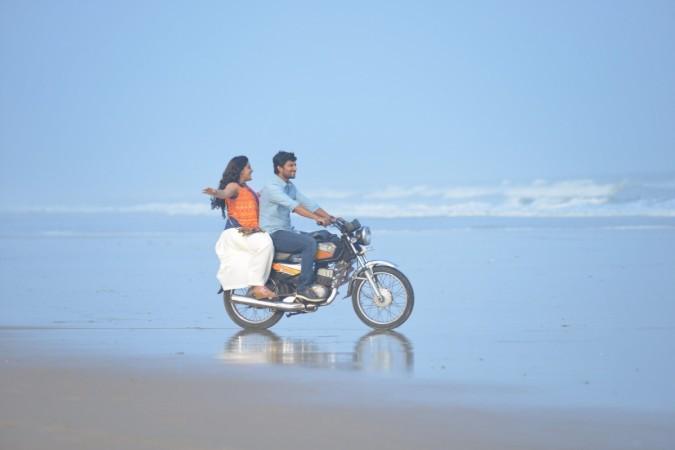 Here are the details of the price of area-wise distribution rights and earnings of Ninnu Kori in the opening weekend. The numbers are based on various reports and IBTimes India does not make any claims about their authenticity. All the collection figures are in Rs and crore.
| | | | |
| --- | --- | --- | --- |
| Area | Rights price | Earnings | Recovery |
| Nizam | 5.50 | 4.65 | 84.54 |
| Ceded | 2.30 | 1.50 | 65.21 |
| Vizag | 1.70 | 1.66 | 97.64 |
| G East | 1.20 | 1.05 | 87.50 |
| G West | 0.95 | 0.70 | 73.68 |
| Krishna | 1.20 | 0.86 | 71.66 |
| Guntur | 1.40 | 0.85 | 61.42 |
| Nellore | 0.65 | 0.38 | 58.46 |
| AP/T Total | 14.90 | 11.65 | 78.18 |
| Karnataka | 1.20 | 0.95 | 79.16 |
| Rest of India | 0.40 | 0.25 | 62.50 |
| Overseas | 3.50 | 2.65 | 75.71 |
| Global Total | 20.00 | 15.50 | 77.50 |