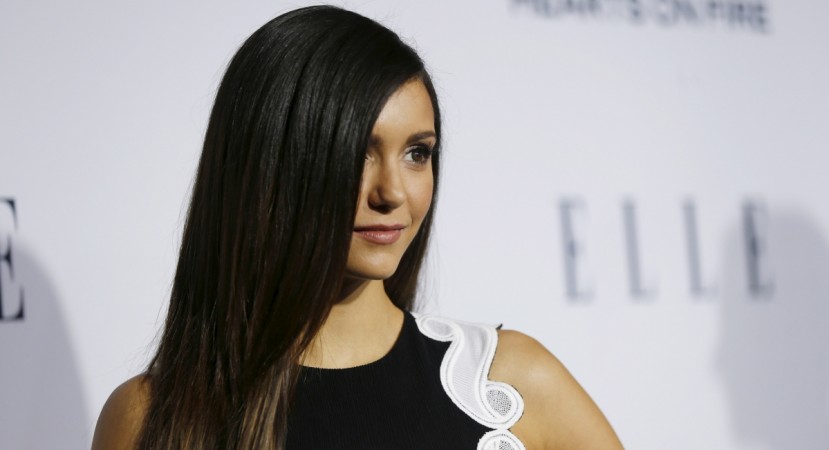 The Vampire Diaries star Nina Dobrev will soon return to television, but not opposite Ian Somerhalder. Dobrev is set to appear as a guest star in the season 7 of Comedy Central sitcom Workaholics.
Dobrev, who rose to fame after playing the role of Elena Gilbert in the hit The CW Network series The Vampire Diaries, confirmed her comeback on her Twitter handle. Though there is no clear detail about her role on the show, Dobrev tweeted about being on the show's set on November 2.
Workaholics is about the three college graduates -- Blake, Adam and Andars. The story revolves around their personal lives and their work life at a telemarketing company.
Meanwhile, Comedy Central network has announced that Season 7 of Workaholics will be the final season, which is slated to premiere sometime in 2017.
In other news, it is still unclear whether Dobrev will return to the much-loved television show The Vampire Diaries. Right now, the actress' character in The Vampire Diaries is under a spell that put her in a coma in Season 6 Episode 22. Fans have been clamouring for her to return to the final season of The Vampire Diaries.
In August, CW president Mark Pedowitz said that "discussions" had begun to bring Nina back on the show for the final season of The Vampire Diaries. "We'd love to have Nina back. She was great for The CW. She was integral for The Vampire Diaries," he further added.
Apart from her new gig on the small screen, Dobrev is also busy promoting her upcoming xXx: Return of Xander Cage. Dobrev will be seen sharing screen space with Vin Diesel, Deepika Padukone, Ruby Rose and others in the action movie franchise. The film is slated for a January 2017 release.