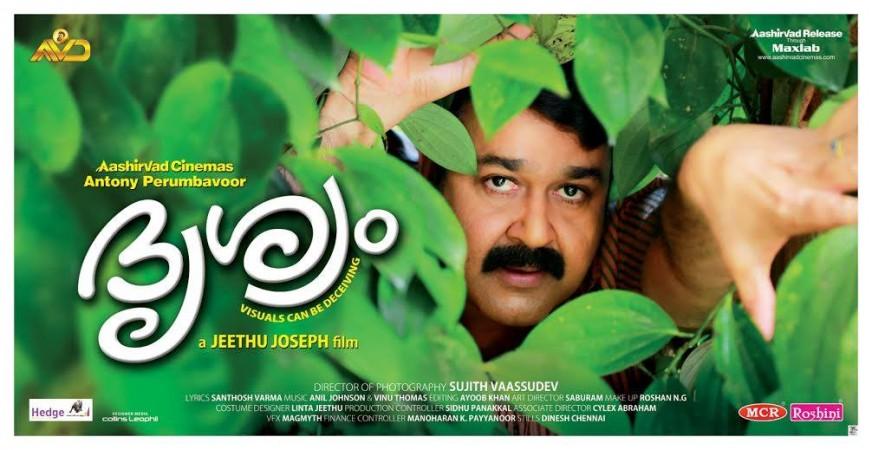 Recently, a woman employee at the Congress office in Nilambur in north Kerala was brutally raped and murdered.
The woman was missing since 5 February and her decomposed body was found in a pond near Nilambur. The Kerala police arrested two people in connection with the case.
According to certain reports, the two accused in the murder case seem to have been influenced by the recently-released Malayalam film, "Drishyam" in covering up the murder.
The woman employee's murder had happened just days after ADGP T P Sen Kumar had slammed "Drishyam" and expressed his fears that the film could give out a wrong message to the audience. His fears seem to have come true with the two accused involved in the real-life murder were inspired by the Mohanlal starrer to hide the crime.
The accused have confessed to the police that their modus operandi to dispose the victim's body was inspired by the Mohanlal-starrer "Drishyam," reported The Times of India.
In the film, a youth gets murdered and the killers try to hide his body in a gunny bag and bury it. Similarly, in the real-life murder, the alleged killers put the woman's body in a bag and dumped in a pond. The accused had tied a stone to the sack to make sure that the bag does not surface, reported Gulfnews.
Apart from this, the accused seem to have taken one more tip from the film. In "Drishyam", the perpetrators discard the victim's SIM card in a truck. Similarly, in the real-life incident, the murderers get rid of the woman's SIM card on the railway track at Angadipuram, which is located some 40 km away from the crime scene.
Meanwhile, film's director Jeethu Joseph has reportedly responded to the claim that "Drishyam" motivated the criminals to carry out heinous crimes. Jeethu has reportedly said that the police are using his film's name to cover up their fault.