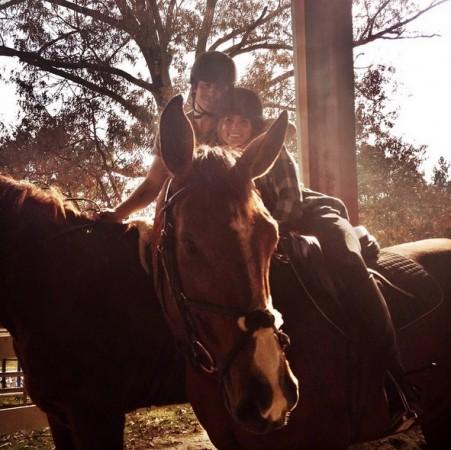 Ian Somerhalder and Nikki Reed are yet to make a formal announcement about their engagement, but details about their upcoming nuptials are emerging, and it seems like Reed will take Somerhalder's last name after the wedding.
The couple, who started dating six months back, is said to be looking forward to a summer wedding and reportedly Reed will become Nikki Reed-Somerhalder post the wedding.
"She will be taking Ian's name and it will be with the hyphen," a source told HollywoodLife. "It is important to him for her to take his name and she is looking forward to adding his name and making it her official name once they get married. They had a conversation about it and decided that is what they will do when they get married."
Ever since the engagement news broke, people have been wondering how Somerhalder's ex Nina Dobrev will react. Many news outlets reported that Dobrev, whom Somerhalder dated for over three years, is upset that he went and got engaged to Reed after dating for just six months.
But there appears to be no truth to these stories as Dobrev and a few of her friends were recently spotted enjoying a night out to celebrate the West Hollywood opening of Nine Zero One Salon.
"She was in good spirits and was letting loose," an insider dished to People. "She always seemed to be talking to someone new and at one point in the evening briefly took her heels off and carried them, walking around the salon barefoot!"
Also, it seems unlikely that Dobrev would fret over Somerhalder's engagement, considering she has a new man in her life. "The Vampire Diaries" actress is reportedly dating her co-star Chris Wood. Eyewitness told The HollywoodLife in December that the two were spotted ice-skating and even indulging in public display of affection while in New York City recently.